COVID-19 Response
We are happy to share with you the Archdiocese of Baltimore Department of Catholic Schools masking guidance and the St. Joseph School - Fullerton Back to School Opening Guidelines. Please take some time to read the details of both documents below. The recommendations outlined in the plan will provide guidance and support to our school and assist in the development of our back to school plan for in-person instruction.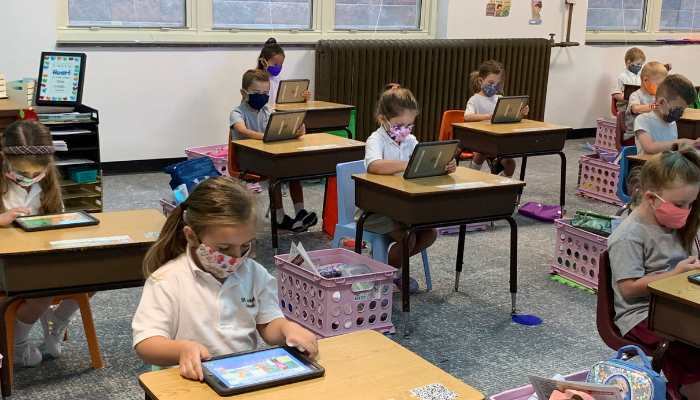 The health and safety of our students, faculty/staff, and families will continue to be our first priority and serve as a guiding principle in the development of our plan. Thank you for your continued support and patience as we navigate this extraordinary time together.
Interim K-12 School and Child Care COVID-19 Isolation and Quarantine Guidance - 1/9/2022
Decision Aid for COVID-19 Response - 8/23/2021

St. Joseph School - Fullerton '21-22 Back to School Opening Plan - 8/23/2021

Mask Guidance from The Archdiocese of Baltimore - 8/16/2021
Each Sunday night you will get an email letting you know if it is a Mask Required week or a Mask Optional Week. The information will also be posted on our Social Media.

Student Accident Plan - The Office of Risk Management for the Archdiocese of Baltimore is offering a voluntary student accident plan. This plan offers up to $25,000 in benefits. The details of this plan can be reviewed in the following attachments: