COVID-19 Response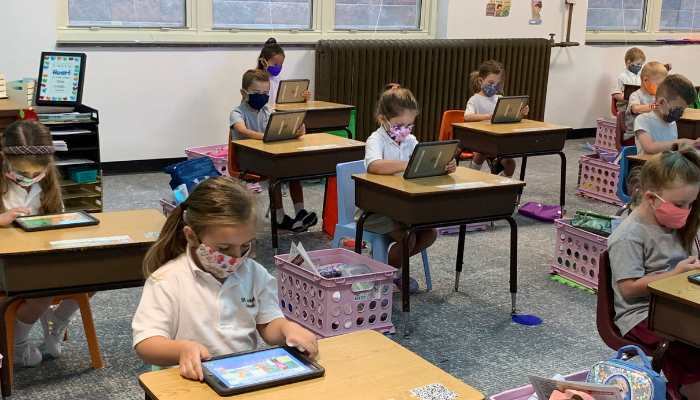 The health and safety of our students, faculty/staff, and families will continue to be our first priority and serve as a guiding principle in the development of our plans. Thank you for your continued support and patience!
---
Returning from International Travel
Given the possibility of exposure to COVID-19 on your travels, whether you traveled by air, land, or sea, the following requirements are in place in order to return to school following international travel. Keep in mind those who traveled might feel well and not have any symptoms, but can still be infected and spread the virus to others.
If those who traveled ARE NOT Vaccinated and Up to Date with COVID-19 Vaccines:
Stay home and self-quarantine for a full 5 days after travel.
Follow additional recommendations below for ALL travelers.
If those who traveled Are Vaccinated and Up to Date with COVID-19 Vaccines or recovered from a documented COVID-19 infection within the past 90 days:
Please feel free to contact Nurse Mary for any questions or concerns regarding the current protocols at mkonopacki@stjoeschool.org or at 410-256-8026
---
Updated COVID Guidance & Association Recommendations (CDC, MDH, MSDE) - 3/4/2022

Updated Mask Guidance from The Archdiocese of Baltimore - 2/11/2022
Interim K-12 School and Child Care COVID-19 Isolation and Quarantine Guidance - 1/9/2022
Decision Aid for COVID-19 Response - 8/23/2021

St. Joseph School - Fullerton '21-22 Back to School Opening Plan - 8/23/2021

Mask Guidance from The Archdiocese of Baltimore - 8/16/2021
Student Accident Plan - The Office of Risk Management for the Archdiocese of Baltimore is offering a voluntary student accident plan. This plan offers up to $25,000 in benefits. The details of this plan can be reviewed in the following attachments: