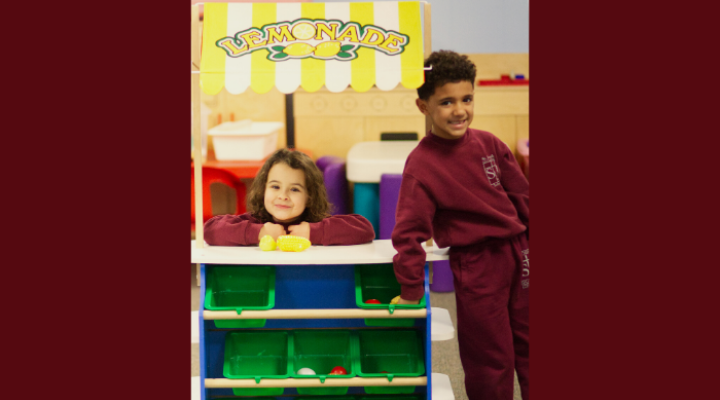 Virtual Admissions
Virtual Admissions
At St. Joseph School - Fullerton we pray that you and your family are safe and healthy during this time. Due to the outbreak of COVID-19, our school has made the transition to online learning, meaning that our Admissions Team is available to connect virtually as well! Through the use of technology such as Zoom Conferencing, you can now connect with our Admissions Department in a variety of ways to ensure that all your needs and questions are being answered about our admissions process.
Our Admissions Department will be hosting a question and answer sessions via a private Zoom conferencing portal for prospective families. This unique opportunity provides you with the ability to learn more about student life and the important aspects of our school such as: Why Catholic education, our curriculum, the technology in the classroom, before & after school care programs, arts & music, athletics, and clubs & activities.

---
Take a Virtual Tour of our PreK-4
Virtual PreK-4 Open House
Join us for our Virtual PreK-4 Open House event on Wednesday, April 22 at 10:00 a.m. and on Wednesday, May 6 at 10:00 a.m. This is a great opportunity to meet our two PreK teachers as well as to ask any questions about the PreK-4 program at St. Joseph School - Fullerton.
---
Schedule Your Virtual Admissions Meeting
There are many ways for you to explore St. Joseph School - Fullerton! One of the best ways to do so is by scheduling a Zoom conferencing meeting with one of our admissions counselors. This one-on-one opportunity allows you and your family to meet with our admissions team via Zoom conferencing and have any and all of your questions answered about what life is like at St. Joseph School - Fullerton!
---
Follow St. Joseph School on Social Media
For the most up-to-date news and to get a sneak peak of our student life and school community, follow us on social media!

Follow St. Joseph School - Fullerton on Facebook
Follow St. Joseph School - Fullerton on Instagram
Follow St. Joseph School - Fullerton on Twitter