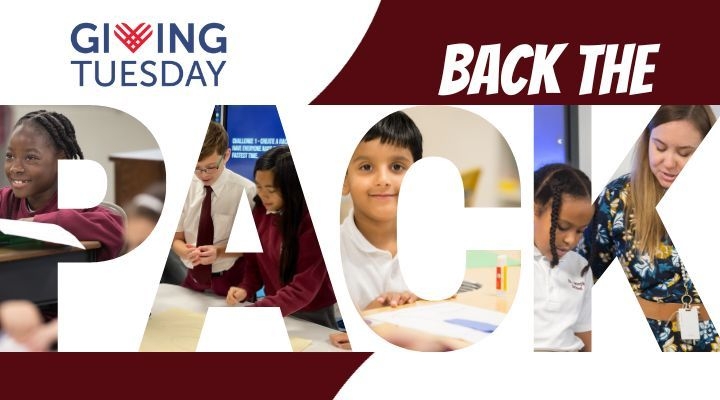 Back the Pack on GivingTuesday 11/28/2023
GivingTuesday inspires people to take collective action to improve their communities, give back in better, smarter ways to the charities and causes they believe in, and help create a better world. GivingTuesday demonstrates how every act of generosity counts, and that they mean even more when we give together.
We invite you to celebrate GivingTuesday this year by making a gift to St. Joseph School-Fullerton. When you back the pack, you back a 150+ year tradition of academic excellence and spiritual growth.
You back our hard-working students and teachers dedicated to whole-child education.
You back a curriculum that builds a foundation for life-long learning and discipleship.
You back a positive, safe, and caring school environment.
You back extracurricular programs that build a child's character and encourage the pursuit of personal interests and service to others.
You back not just a school, but a home for all who enter our doors.
---
Ways to Support SJS-Fullerton
We make it easy for you to Back the Pack on GivingTuesday:
By phone - call us at (410) 256-8026, and we'll process your gift over the phone
Through the MySchoolWallet app
Prefer to mail your gift? Send a check with the contribution form to St. Joseph School-Fullerton at 8416 Belair Rd., Baltimore, MD 21236.
All students whose families donate will receive an out-of-uniform day.
---