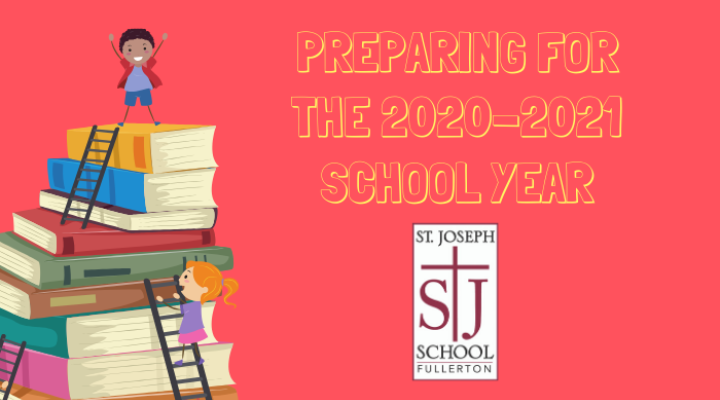 Preparing for the 2020-2021 School Year
Information for the 2020-2021 School Year
In preparation for the 2020-2021 school year, here is a list of resources to plan for another amazing school year!
School Calendar for the 2020-2021 School Year
Summer Office Hours and Contact Information for Questions
FACTS Tuition Management - tuition payments

Uniform Information - Flynn O'Hara
Uniform Shoes - Van Dyke & Bacon coupon
Virtus Certification (to volunteer or attend field trips)
Before and After Care Information
Map for Morning Arrival and Afternoon Dismissal
Hot Lunch - Due to COVID-19, there may be changes to hot lunch programs in the Fall of 2020.
---
Please click on the specific grade level below to access supply lists, summer homework, and other information for each particular grade-level.

Students going into Kindergarten

Students going into First Grade
Students going into Second Grade

Students going into Third Grade

Students going into Fourth Grade
Students going into Fifth Grade
Students going into Sixth Grade
Students going into Seventh Grade