History & Tradition
School History
To understand and appreciate the St. Joseph School of today, it is important to go back to the 1850s. St. Joseph Parish was founded by the Redemptorist Fathers in 1850 on Bucks Schoolhouse Road.
The first school, attended only by boys, was started in the late 1850's. In 1869, the school was built on the Belair Road campus, and at that time, girls were admitted.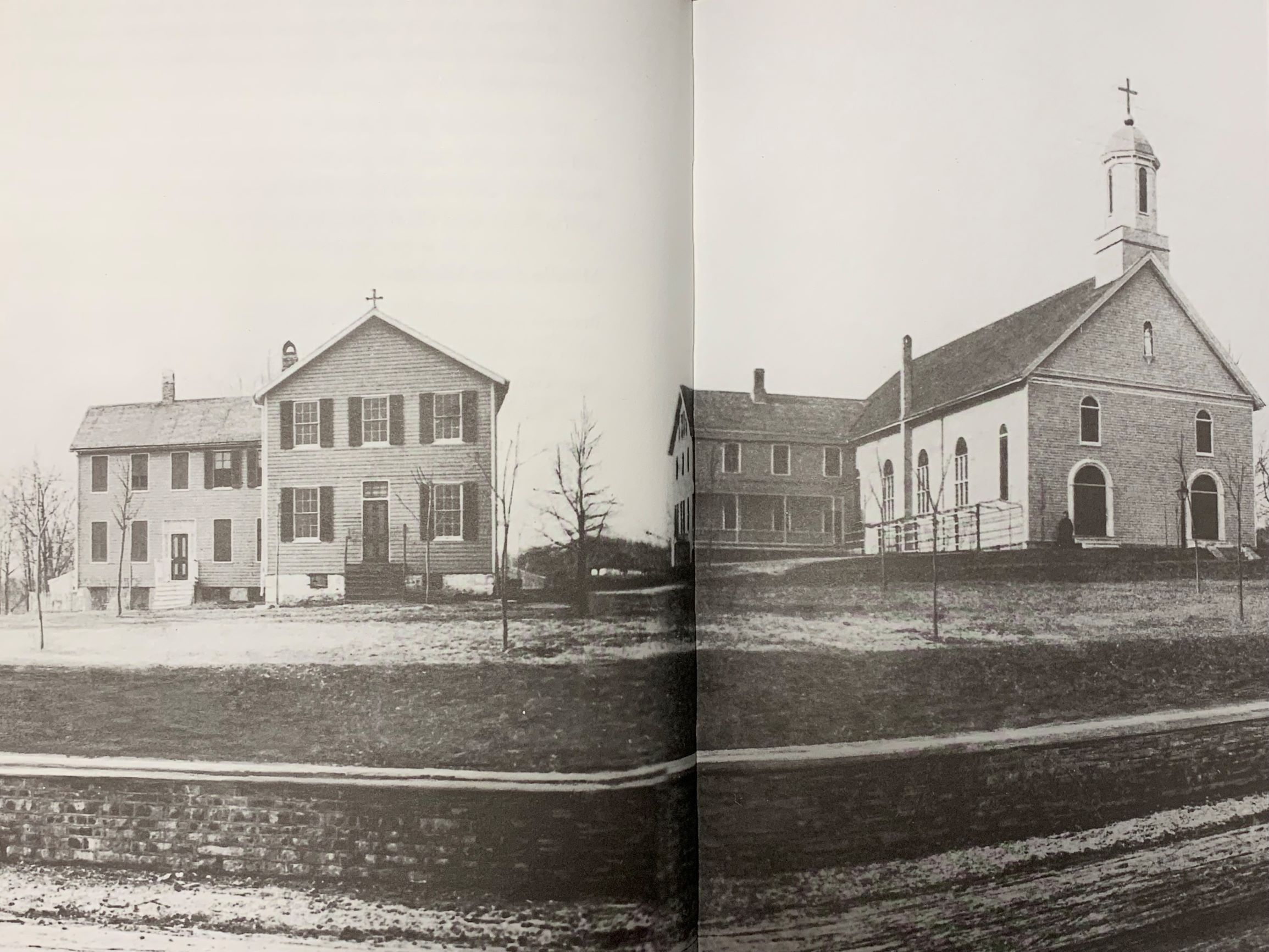 The original Church was built by the parishioners in 1870. A new beginning was realized with ground breaking for the present Church in April, 1970. The present Church was dedicated on December 14, 1971.
In 1877, the first permanent Pastor, F.J. Miller, was appointed. His first act as pastor was to apply to the Institute of the Sisters of the Third Order of St. Francis (Philadelphia Foundation) at Glen Riddle, Pennsylvania, for religious to staff the growing school. A convent adjoining the school was erected. Sr. Jerome was the first Superior of the Community of two.
The portion of our present building which contains the Multi-Purpose Room and Supper Room was dedicated in 1925 (renovations were made in 1989). Four classrooms were added to this building in 1931. Another addition to the school was made in 1958. One addition which houses the media center, 2 classrooms, and a conference mini-room was completed in 1982. The latest addition, the Parish Center adjoining the Rectory and School buildings, was completed in 2002.
Our School Song was written by a former parent, Mrs. Patricia McKewen Amato and is sung by our students at the end of every school Mass.