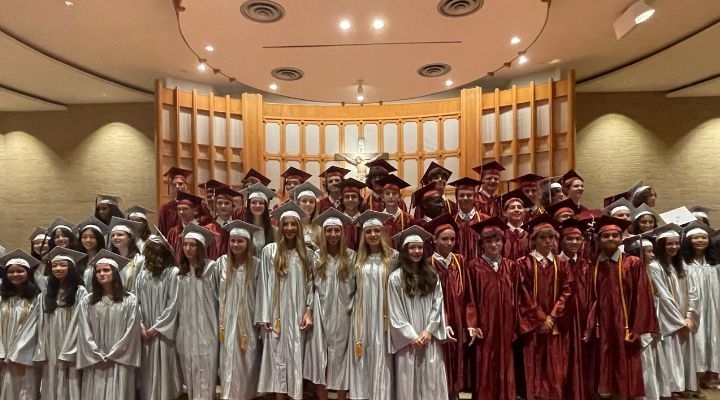 For Our Alumni
Once part of the wolfpack, always part of the wolfpack!
As a graduate of St. Joseph School - Fullerton, you are an important part of our school community. We would love to keep in touch with you. Please share your good news with us!
Keep in Touch
Please update your current contact information here. The information you provide will allow the school to keep in contact with you. Following us on social @stjosephschoolfullerton is a great way to stay connected!
Contact our Director of Marketing & Advancement if you're interested in:
attending alumni event
helping to plan an alumni event
gathering contact information on alumni from your class
Got News?
Please submit your news stories. We love to hear from our graduates!
Make a Gift to SJS-Fullerton
We are truly thankful for any financial support that you can give to St. Joseph School - Fullerton. Each monetary gift, small or large, makes a considerable impact on the lives of our students. Donate today!
Pack Press (currently on hold)
Published twice a year, Pack Press is our official school newsletter. Read the latest on what's happening with the Wolfpack!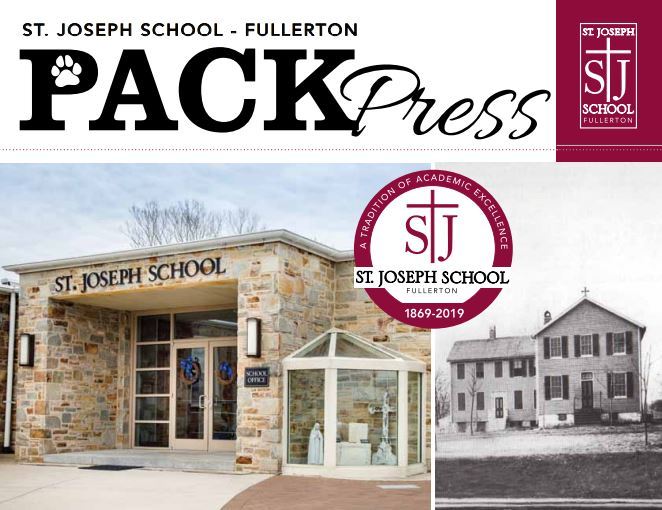 Past Issues:
Would you like to receive a copy of the next Pack Press edition in the mail? Please complete the Alumni & Friends Information Update to be added to the Pack Press mailing list.