Alumni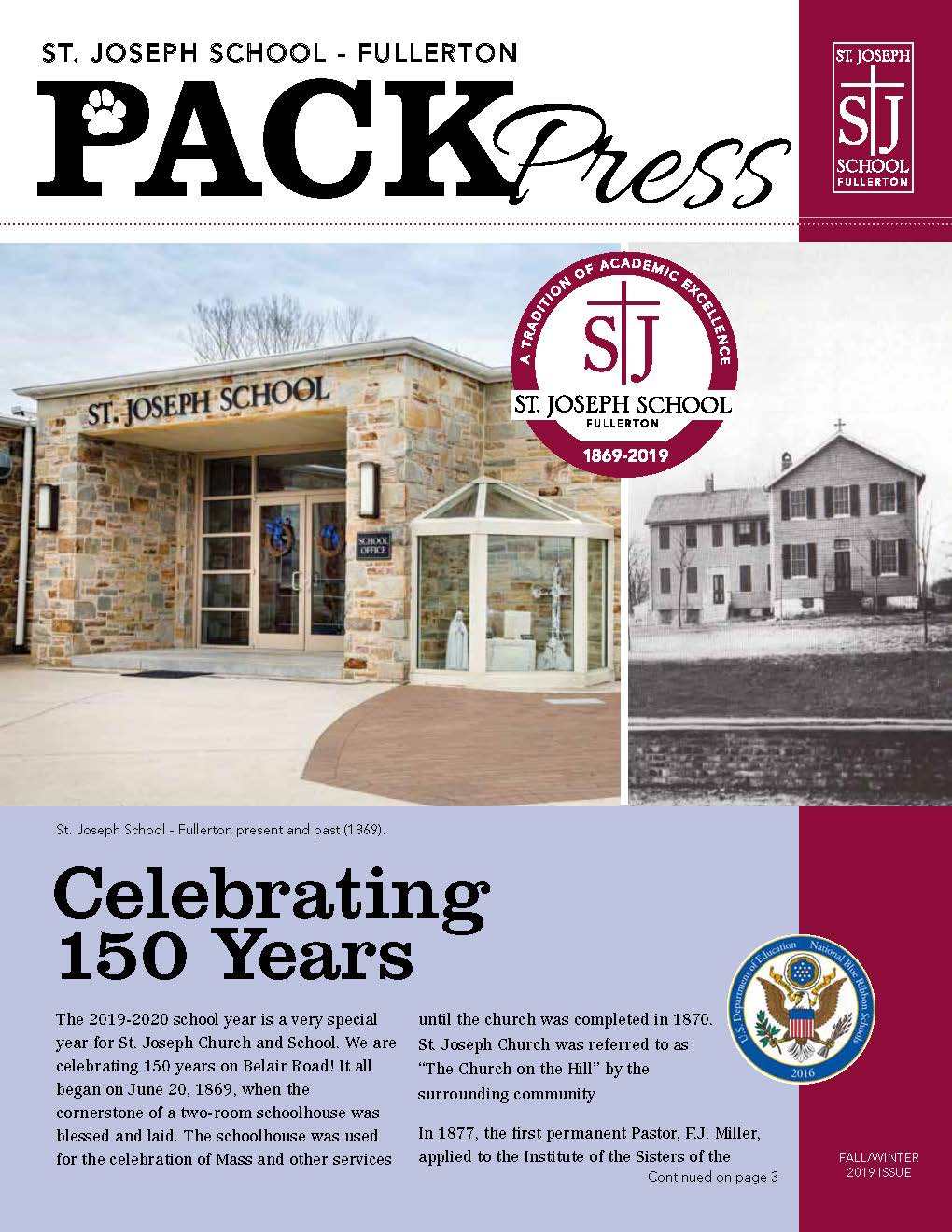 Alumni Update
Would you like to receive a copy of our next edition in the mail? Please complete the Alumni & Friends Information Update to stay on top of the latest happenings at our school!

Alumni News
Congratulations to Derrick Josh Candia ('16) and George Carey ('16) who were inducted into the National Honor Society at Calvert Hall on October 24, 2018.
Congratulations to Stacy Villanueva ('15), who currently attends Notre Dame Preparatory School ('19) and was named a Commended Scholar by the 2019 National Merit Scholarship Program. She is currently a Marion I. & Henry J. Knott Secondary Scholar as well.
Congratulations to Sarah Coffman ('15), Sydney Dye ('15), Sophia Edwards ('15), Ashely Jensen ('15), Eleni Kataxenos ('15), Marissa Lesko ('15), Kristen Rekus ('15), Caitlyn Warfield ('15). These St. Joseph Alumni were all recently inducted into Mercy High School's National Honor Society.
Rachel Thomas (Class of 2016) was named Girls Athlete of the Week (September 12) by the Baltimore Sun. Rachel, now a sophomore at Maryvale High School. Congratulations, Rachel!
Angela Estavillo (Class of 2014) received the Commended Scholar Award by the National Merit Scholarship Program. Angela is now a Senior at NDP. Congratulations, Angela!
Sienna Fink (Class of 2016) featured in BCPS Spotlight as a national Broadcom Masters Science Fair finalist! Congratulations, Sienna!

Please submit your news stories. We love to hear from our graduates!