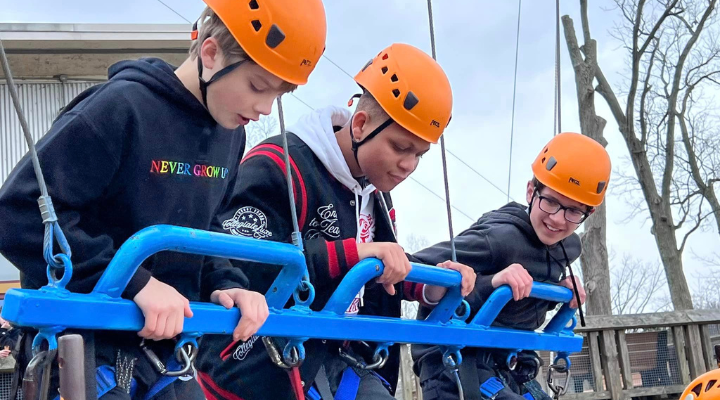 Student Life
Students are encouraged to participate in projects and programs that benefit our community. There is something for everyone here!

Athletics - St. Joseph School - Fullerton is proud to offer two school sports as well as a partnership with the St. Joseph Athletic Association for students. Students can participate in track & field, cross country, soccer, basketball, and volleyball. To learn more about our athletics program please visit the St. Joseph School - Fullerton Athletics Page.

Arts & Music - All students are encouraged to pursue their passions for the arts while attending St. Joseph School - Fullerton. While all students participate in art and music classes, the drama department incorporates the many talents of our Middle School Students. Learn more by visiting the arts & music page.

Clubs & Activities - With eight clubs and over twenty-two activities to choose from, there is plenty to do at St. Joseph School - Fullerton. Discover the endless possibilities of our extra-curricular programs by visiting the clubs and activities page today.
---
Positive School Environment
To foster a positive school environment where all students are educated in a safe and caring atmosphere, all Archdiocesan schools will follow established procedures for prevention and intervention for bullying, harassment or intimidation.

Positive Behavioral Intervention & Supports (PBIS) has been implemented in every Archdiocesan elementary and high school to enhance academic and social behavior outcomes for all students.