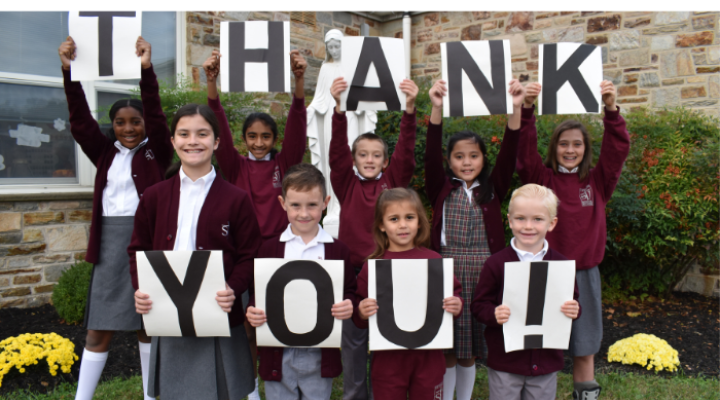 Giving
At St. Joseph School - Fullerton, we value your gifts of time, talent, and treasure. Each monetary gift, small or large, makes a considerable impact in the lives of our students. Your generous contribution will help us close the gap between the cost of tuition and the cost of educating each student in a 21st-century learning environment.

Donations to our Annual Fund are fully tax-deductible. Gifts can also be made in memory of a loved one or to honor a person in their lifetime. We are truly thankful for any financial support that you can give to St. Joseph School - Fullerton.

Mobile Giving is now available! Easily give on the go with the MySchoolWallet app. Click here for instructions.

Prefer to mail your gift to us? You may mail your donation along with the contribution form to
St. Joseph School - Fullerton at 8416 Belair Road, Baltimore, MD 21236.
---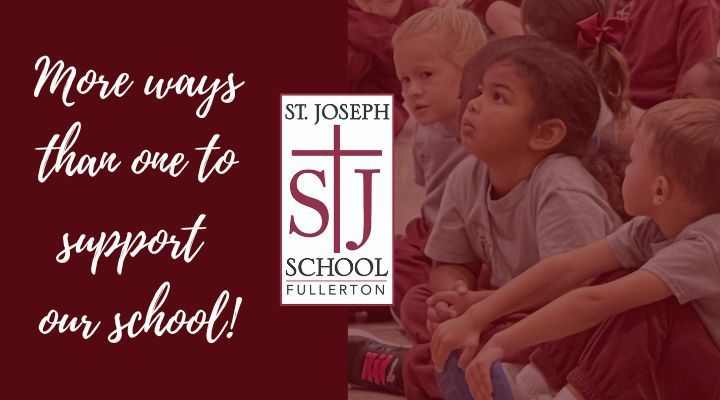 Recurring Gifts
Committing to a recurring donation to SJS-Fullerton means you're providing consistent support for programs that keep students and teachers thriving in the classrooms. On the online donation page, choose "Schedule Recurring Payment." You may increase, decrease or suspend your gift at any time by contacting our Advancement Office at 410-256-8026.
Workplace Giving
Many employers will match your charitable contribution. Programs like Benevity easily help make gifts go even further with employer matching. Check with your human resources office to see if your charitable donation can be matched by your employer.
Planned Giving
By making a charitable bequest to St. Joseph School-Fullerton, your gift will support our mission and a sustainable future for our school and the children we serve. Common bequest language can include "I give, devise, and bequeath to St. Joseph School-Fullerton, located at 8416 Belair Road, Baltimore, Maryland 21236, the sum of $___ (or a description of the specific asset), for its general purposes." Be sure to carefully review the terms of your will with a professional trained in handling trusts and estates.
Giving Your Time & Talent
We also encourage parents and grandparents to volunteer during the day at school and at special events. Volunteering your time and talents helps us build a strong school community and will also build friendships that last a lifetime! Click here to learn more about volunteering your time and talent.
---
Annual Giving Report
Each year, the Advancement Office publishes the annual giving report.