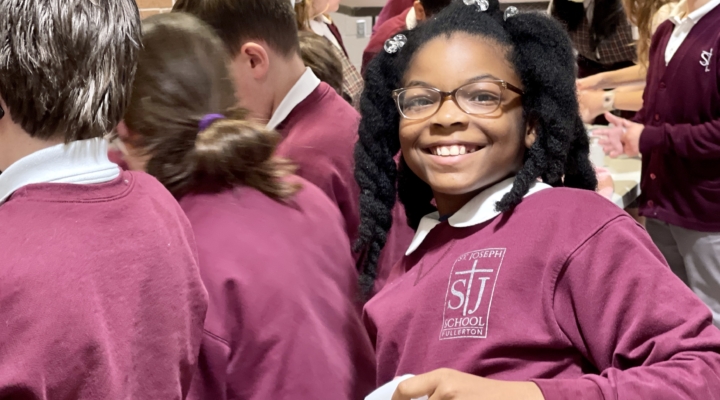 Make a Gift Today
Financial Giving
We sincerely appreciate your generosity! Each monetary gift, small or large, makes a considerable impact on the lives of our students. Your generous contribution will help us close the gap between the cost of tuition and the cost of educating each student in a 21st-century learning environment.
Donations to our Annual Fund are fully tax-deductible. Gifts can also be made in memory of a loved one or to honor a person in their lifetime. We are truly thankful for any financial support that you can give to St. Joseph School - Fullerton.
Mobile Giving is now available! Easily give on the go with the MySchoolWallet app. Click here for instructions.
Prefer to mail your gift to us? You may mail your donation along with the contribution form to St. Joseph School - Fullerton at 8416 Belair Road, Baltimore, MD 21236.
---
Questions about giving? Please email our Advancement Director or call 410-256-8026 ext. 135.
---