How to Apply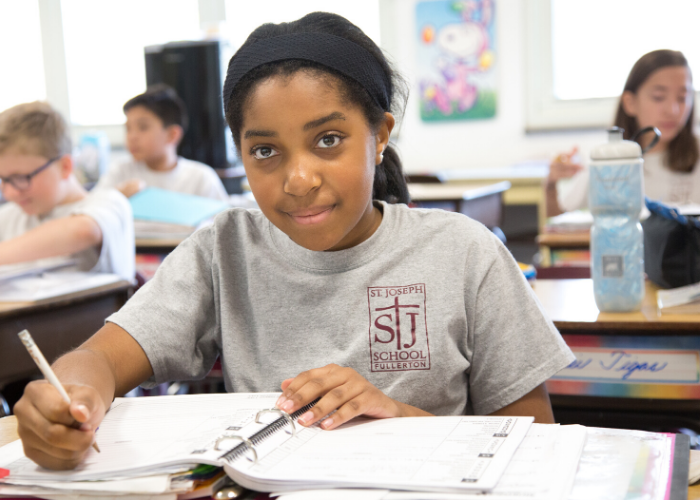 Thank you for your interest in St. Joseph School - Fullerton.
Be sure to read the Key Dates and Application Process sections below. Please contact Admissions with any questions prior to submitting an application.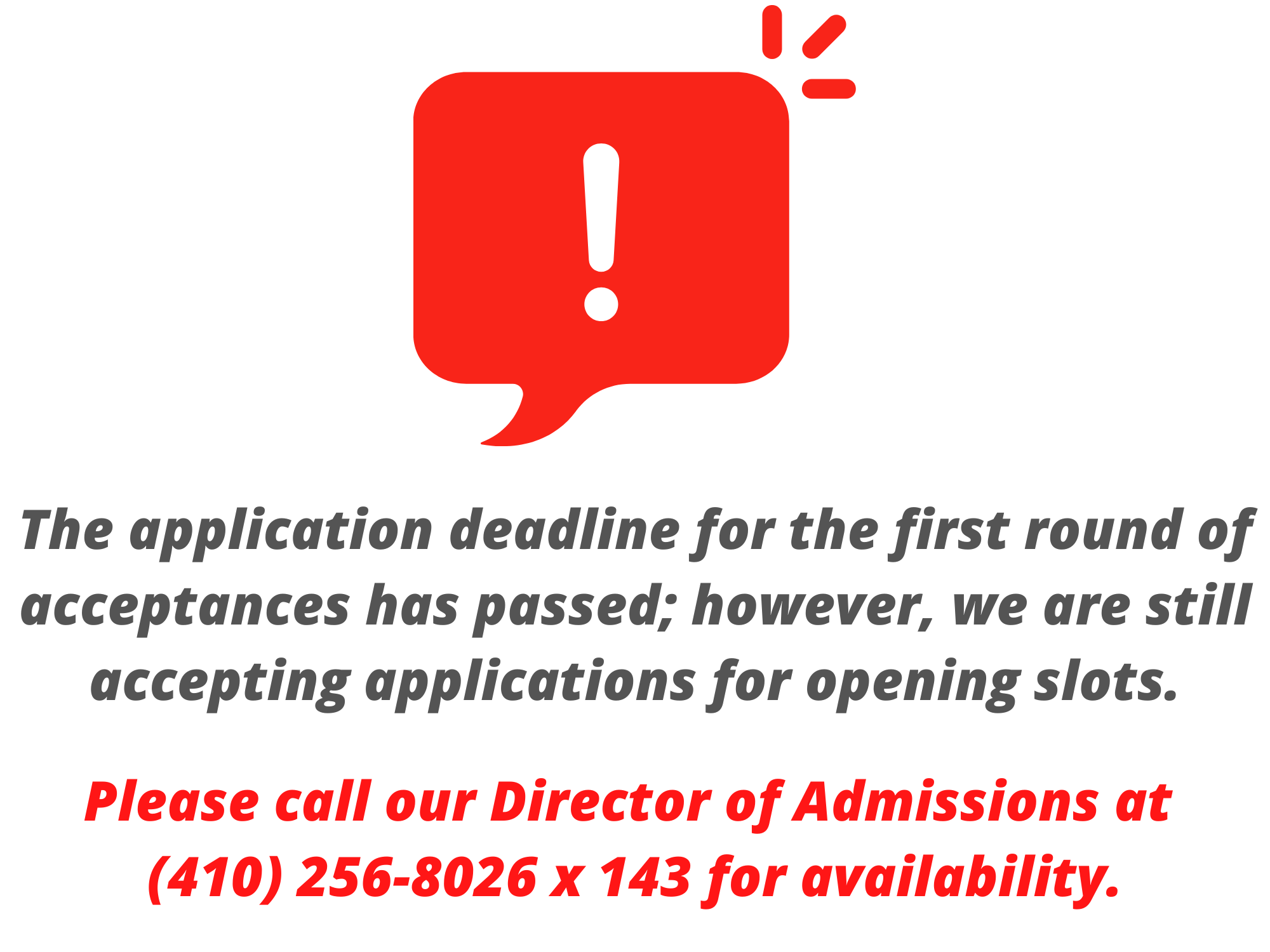 Please note the $50 application fee is non-refundable.
Current SJS-Fullerton Families: please contact Admissions (410-256-8026 x143) prior to completing a new application for another child(ren).
---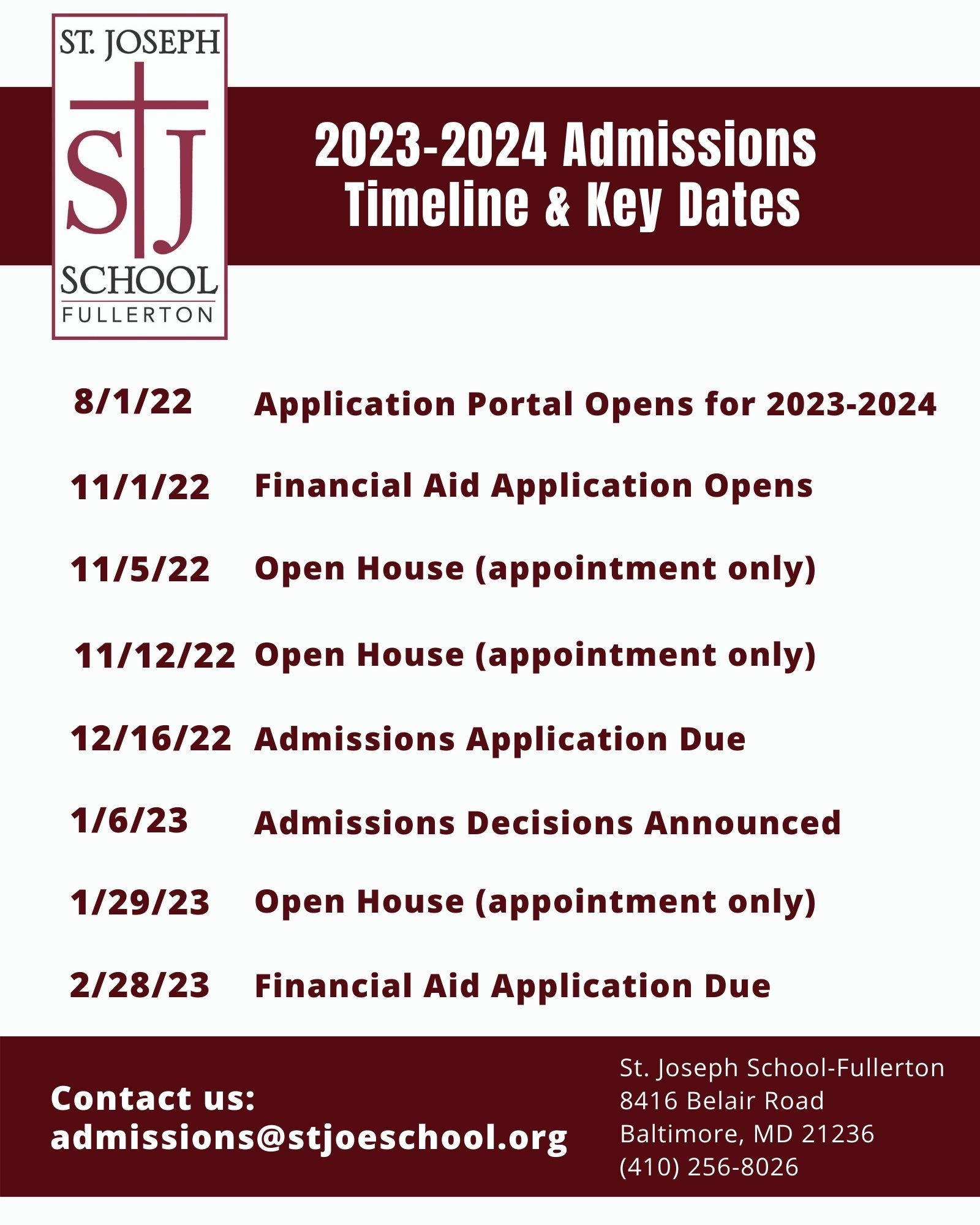 ---
Application Process
1. Complete the Admission Application online. If you are new to the SchoolAdmin portal, you will first need to create an account.
2. $50 non-refundable application fee; paid online at the time of application submission.
3. A copy of your student's Birth Certificate - upload to the application portal.
4. A copy of your student's Baptismal Certificate (if applicable) - upload to the application portal.
5. Your child's most recent report card from June 2022 as well as the prior year's final report card from June 2021 - upload to the application portal.
6. Parish Verification Form - required in order to receive the Active Catholic tuition rate (if applicable).
7. Schedule a required prospective student screening for students entering grades 1-8. Kindergarteners will have Brigance screening in the spring.
Please note that your application will not be processed until all required documents are uploaded into the SchoolAdmin portal. Please review your Admissions checklist in the School Admin portal to make sure all items are submitted.