How to Apply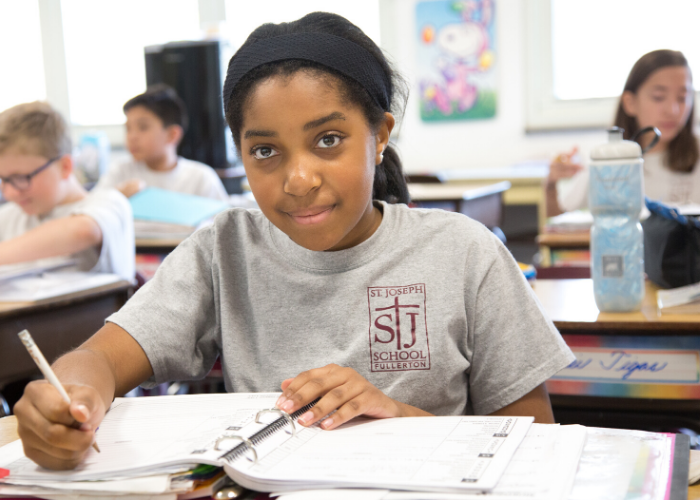 Catholic School Admissions
Thank you again for your interest in St. Joseph School - Fullerton. We are excited at the prospect of you becoming part of our Wolfpack family!
Please contact Admissions prior to submitting an application due to limited openings for the 2021-2022 school year. The $50 application fee is non-refundable.
We currently only have openings in the second grade.
Please complete the inquiry form if interest in those grades.
---
Key Dates
Application due date: January 31, 2021
Admission decisions announced: February 12, 2021
Financial Aid deadline: February 28, 2021
After these dates, admission decisions will be made on a rolling basis.

---
Application Process
1. Complete the Admission Application online.
2. $50 non-refundable application fee; paid online at the time of application submission
3. A copy of child's Birth Certificate - upload to the application portal
4. A copy of child's Baptismal Certificate (if applicable) - upload to the application portal
5. Your child's most recent report card as well as the prior year final report card from June 2020 - upload to the application portal
6. Parish Verification Form - required in order to receive the Active Catholic tuition rate (if applicable).
7. Schedule a required virtual Student Meet and Greet with our Admissions Team and Placement Testing for students entering grades 2-8.
Please note that your application will not be processed until all required documents are uploaded into School Admin portal. Please review your Admissions checklist in the School Admin portal to make sure all items are submitted.

---
New Student Testing
New students in grades 1-8 will be administered a reading and math placement test that will be used to help determine placement in the appropriate course level.