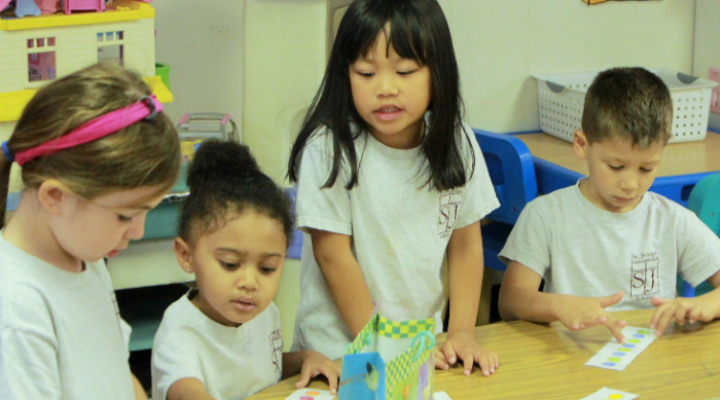 Open House
We hope you can join us for one of our upcoming Open House dates. Come tour our campus, see our teachers interact with students in the classrooms, and meet our administration, current parents, and faculty.
Friday, November 10 from 8:30-11:30 a.m.
Please schedule an appointment by calling our school office - 410-256-8026. Tours will run every half hour. Appointment times are: 8:30, 9:00, 9:30, 10:00, 10:30, and 11:00 a.m.
Sunday, January 28 from 1:30-3:00 p.m.
No appointment is necessary.
Private tours are also available during the school day from 8:30 a.m. until 2:30 p.m. To schedule a private tour, please contact Francesca Troiano, Advancement Director, at 410-256-8026 or admissions@stjoeschool.org.