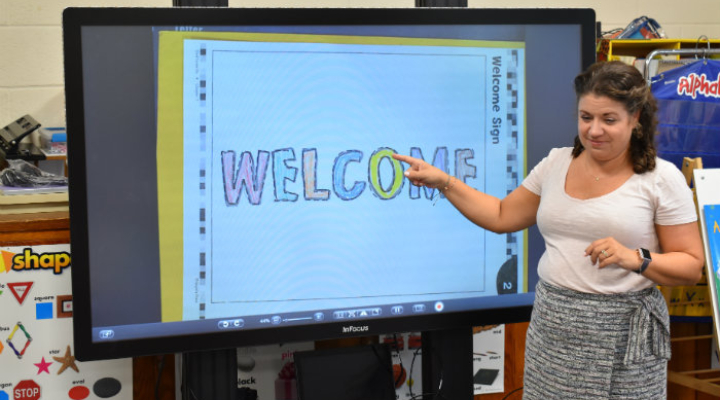 Open House & Tours
St. Joseph School typically holds two Open Houses throughout the school year in November and January. During the Open House tour, you will learn more about the St. Joseph School curriculum and extracurricular activities, meet our administration, current parents, and faculty. Your tour guide will bring you to several classrooms throughout the building including the Science Lab and Multimedia Center. Most often, the tour guide during Open House is a current faculty member or parent and they provide a first hand perspective about our school. Prospective students are encouraged to attend Open House with their family. Our Open House dates for the 2019-2020 school year will be announced soon.

Private Tour
If you are unable to attend an Open House tour, private tours are also available during the school day from 8:30 a.m. until 2:30 p.m. We will be happy to arrange a time that is convenient for you to visit St. Joseph School - Fullerton. To schedule a private tour, please contact our Admissions office at 410-256-8026 or admissions@stjoeschool.org.
During a private tour, a member of our admissions team will lead you through the school building and share more about our strong academic curriculum, extracurricular activities, and service opportunities. You will also have an opportunity to meet our administration and see faculty instruction as we make our way through the classrooms. The tour usually lasts for about 30-45 minutes and prospective students are welcomed to join parents on a private tour. Schedule a private tour today!
Shadow Day
Learn first-hand what it is like to be a St. Joseph School - Fullerton student. We welcome students in grades 3-8 to visit our classrooms for part of the day. Each prospective student will be paired with a current St. Joseph School - Fullerton student ambassador and move through the school day with our student ambassador. Prospective students will meet many of our faculty and participate in classes. Schedule a shadow day today!