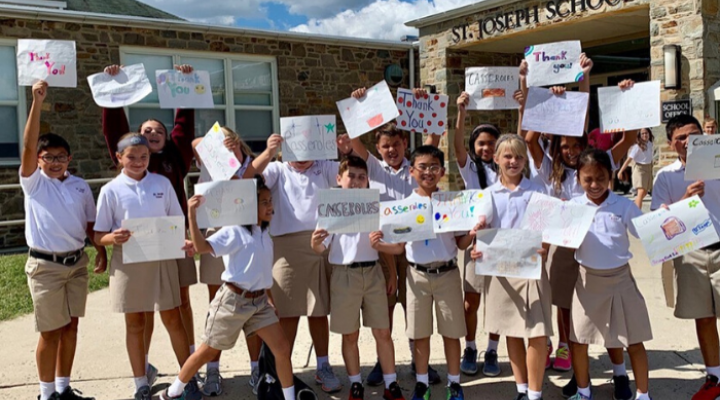 Service
The Year to Lead
The Archdiocese of Baltimore has declared the 2019-2020 school year the "Year to Lead". While service has always been a focal point of Catholic education, St. Joseph School - Fullerton Assistant Principal, Mrs. Christina Ashby, explains, "There will be a designated focus each month of the school year where students, teachers, and faculty come together to help our community." The monthly service theme will kick off each month with a school-wide assembly. Students will not only learn about the designated service project, but will also learn the meaningful lesson of why we are helping those in need. Some of the upcoming service projects include: making box lunches for the homeless, visiting the elderly in nursing homes, and collecting canned goods for those in need.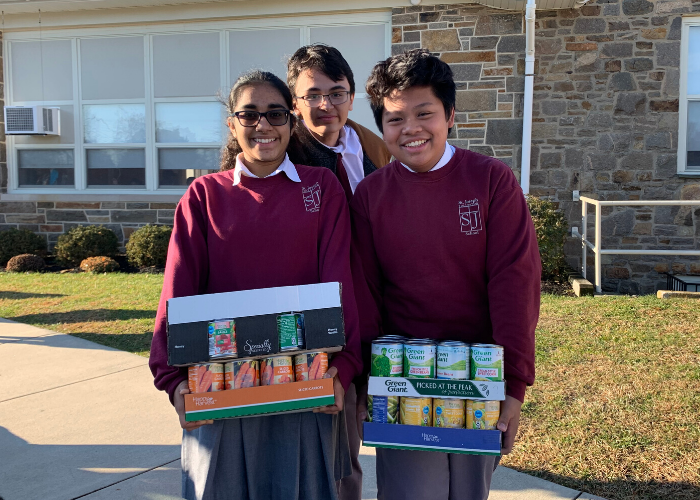 Services Projects: 2019-2020
November - Canned Food Drive to support St. Clements Food Pantry.

December - Writing Christmas Cards to Nursing Home Residents
January - Collecting hats, scarves, and gloves for children in need.
February - Supporting the Ryan Foundation