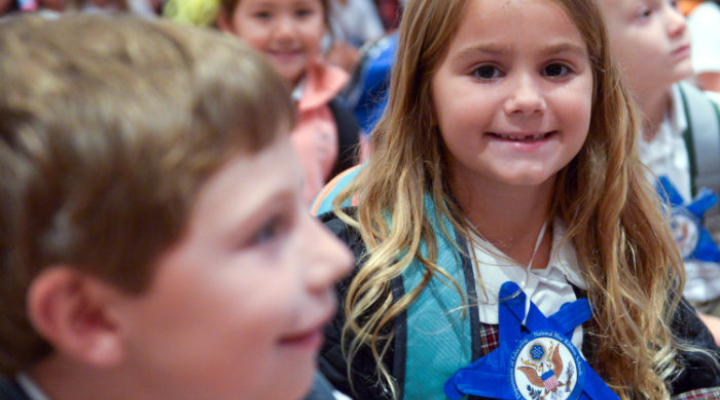 Student Performance
St. Joseph students excel in our challenging academic environment and consistently score above the average on both Archdiocesan and national standardized testing. The school has annual winners in Writing, Mathematics, Handwriting and Art contests. Our students continue to be accepted by the Catholic high schools throughout the Archdiocese and are rewarded for their excellence in academics with advanced course placements and academic scholarships, totaling more than $900,000 per class in recent years. For nearly 25 years, a Knott Scholarship winner has been among our graduating eighth graders.
Students in grades 2-8 take the Iowa Assessments and Cognitive Abilities Test for Reading, Language, Math, Science, Social Studies, and Listening Skills. St. Joseph School students not only score well above the national average, their scores also improve as they move through the grades.

Standardized test scores are not the only measure of a school's quality. These tests are designed to assess an individual student's performance compared to all students nationally. They do not compare a school's quality to other schools. Many other factors should affect your decision about which school your child should attend, including: educational philosophy, curriculum quality, teacher credentials, class size, location, cost, availability of resources, discipline policy, opportunities for parental involvement and communications.

---
High Schools Attended
Our graduating classes often receive generous scholarships from local Catholic high schools. Our 8th grade graduates will be attending the following schools in the fall of 2019.
Archbishop Curley High School
Calvert Hall College High School
Eastern Technical High School
John Carroll High School
Mercy High School
Mount De Sales High School
Notre Dame Preparatory School
Patapsco High School
The Catholic High School of Baltimore