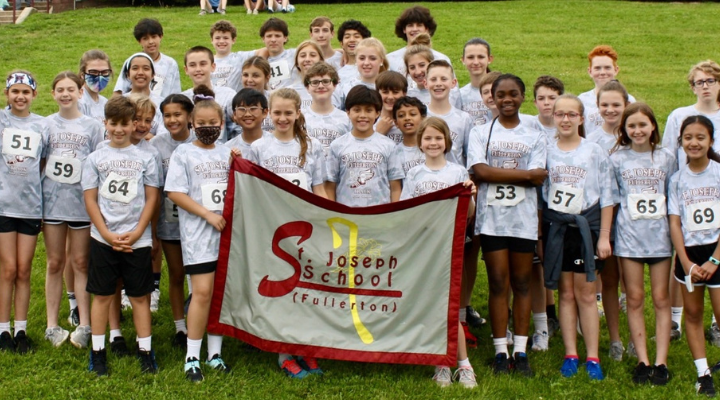 Athletics
Track & Field Team

Students in grades 4-8 are invited to try out for the school team in the spring. The team competes in one meet during the season.
Cross Country Team

In the fall of each year, the school participates in Cross Country competition with neighboring schools. This group is open to all who want to run, sprint, and enjoy sports. Students in grades three through eight take part in this program.
---
St. Joseph Athletic Association

St. Joseph Athletic Association (SJAA) is a volunteer organization affiliated with St. Joseph Parish. The SJAA offers youth sports programs, where teams can participate in the Catholic Youth Organization (CYO) leagues in the Archdiocese of Baltimore in addition to the local Baltimore County recreational leagues.
The following sports programs are offered by SJAA:

Summer Soccer Clinic
Outdoor & Indoor Soccer
Basketball
Volleyball
Girls' Lacrosse
Follow the SJAA on Facebook for the latest news and updates!