Letter from School Leadership
Dear Parents and Caregivers:
I would like to personally thank you for your interest in St. Joseph School - Fullerton. It is truly an unprecedented time for our students as well as for our faculty. This school year, students have the option of learning from home virtually or attending school in-person for instruction. While these two leaning options are available, we still maintain and celebrate a history steeped in academic excellence.
In 2016, we were recognized as a National Blue Ribbon School of Excellence by the U. S. Department of Education. This award realizes all of the hard work that our faculty, staff, students, and families have accomplished over the years. It is the highest achievement a school can receive and is only given to the top half of one percent of schools in the United States.
We strive to make St. Joseph's more than just a school, but a home for all. We serve all ethnic and economic backgrounds and stand as a model for a diverse learning community. Our dedicated and committed faculty helps each child reach his/her full academic potential by continuously reviewing data, seeking ways to encourage creativity, and promoting active and engaged learners with skills to succeed in today's society. In addition to academics, we are a close knit community and we infuse the Catholic faith into every aspect of our school.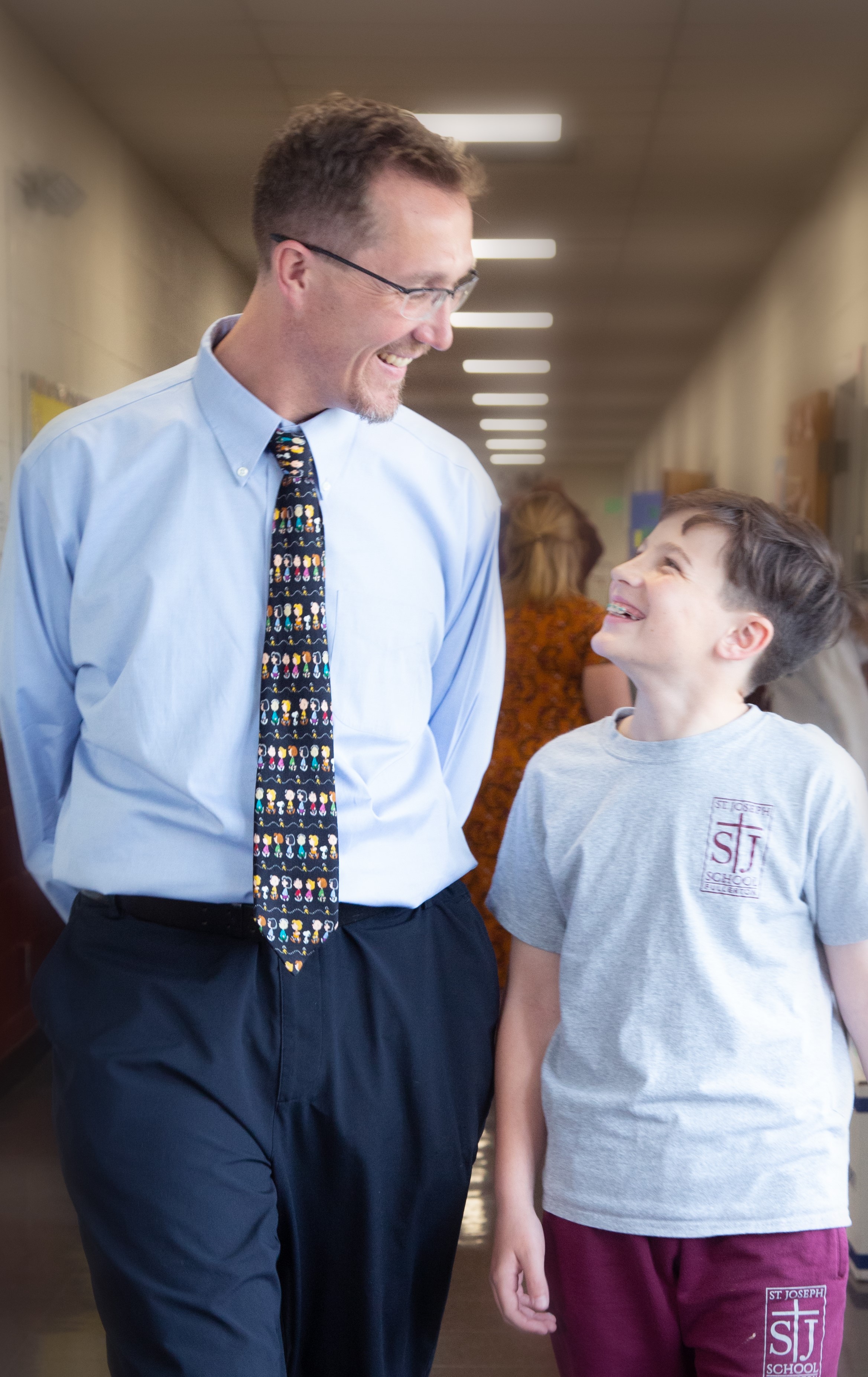 We hope you feel at home as you participate in many of our virtual admission events and see yourself as a soon-to-be member of our school family. We want to share this wonderful journey with you as your child continues to grow educationally and spiritually.
Thank you again for considering St. Joseph School - Fullerton. Please do not hesitate to reach out to us with any needs, concerns, or questions.

Blessings and Peace,


Kenneth J. Pipkin
Principal