2022 Top Workplace Award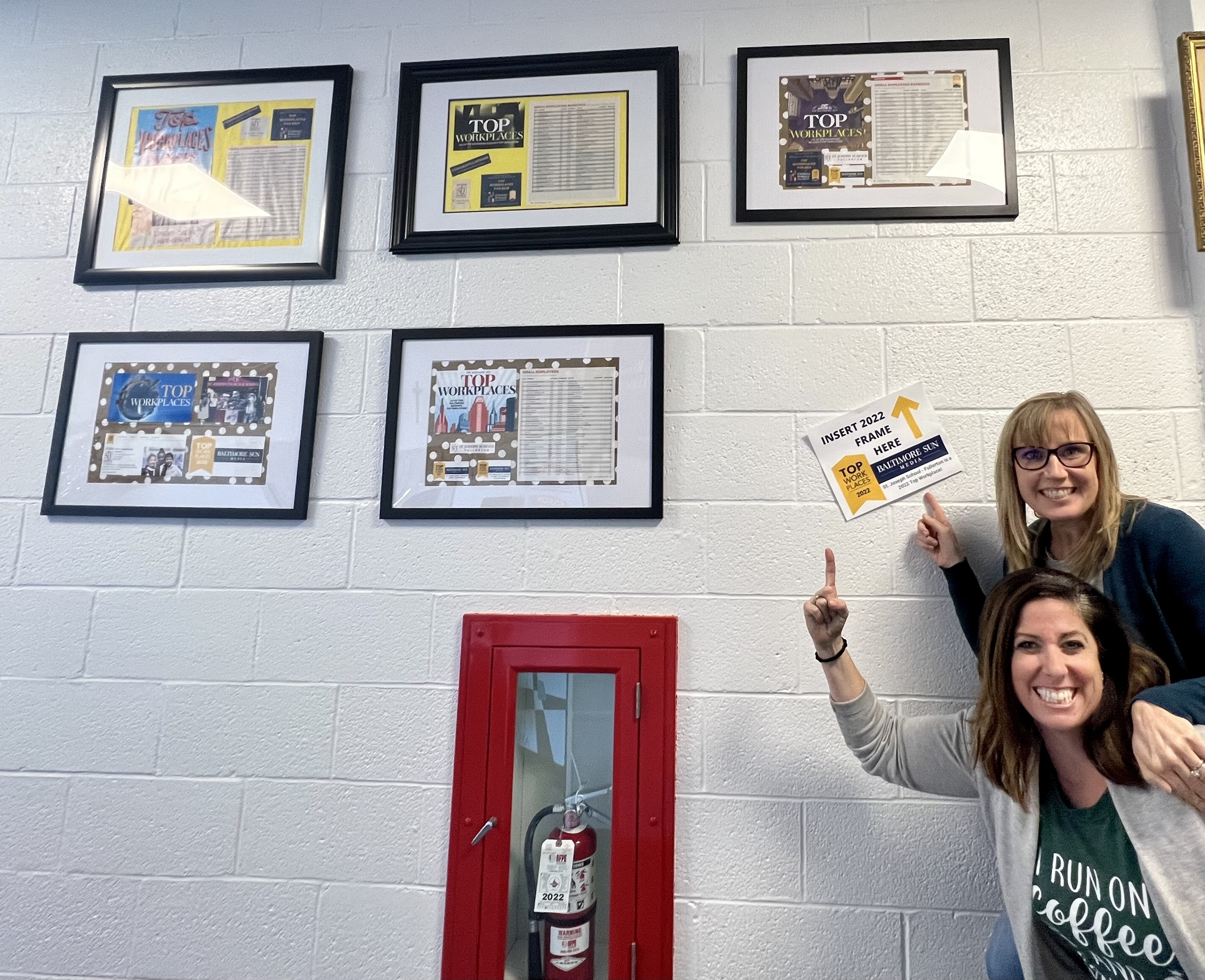 BALTIMORE SUN NAMES ST. JOSEPH SCHOOL - FULLERTON A WINNER OF THE BALTIMORE METRO AREA TOP WORKPLACES 2022 AWARD
Baltimore, Maryland, December 10, 2022 - St. Joseph School - Fullerton has been awarded a Top Workplaces 2022 honor by The Baltimore Sun Top Workplaces. The list is based solely on employee feedback gathered through a third-party survey administered by employee engagement technology partner Energage, LLC. The confidential survey uniquely measures 15 culture drivers that are critical to the success of any organization: including alignment, execution, and connection, just to name a few.
St. Joseph School Principal, Christina Ashby, knows how meaningful this recognition is because it is based solely on feedback from "... the dedicated people who come to work here every day. I thank the faculty and staff for being a part of our mission. It is their passion and enthusiasm that make St. Joseph School a great place to work!"
"Earning a Top Workplaces award is a badge of honor for companies, especially because it comes authentically from their employees," said Eric Rubino, Energage CEO. "That's something to be proud of. In today's market, leaders must ensure they're allowing employees to have a voice and be heard. That's paramount. Top Workplaces do this, and it pays dividends."
ABOUT
St. Joseph School is a dynamic, faith-based school, educating children in Pre-Kindergarten through grade eight in the Perry Hall area of Baltimore County. Students of all faiths, socio-economic, and demographic backgrounds are welcomed. St. Joseph School-Fullerton provides a positive learning environment in which every child is challenged to develop their full potential: academically, spiritually, and morally.
St. Joseph students excel in our challenging, nurturing, and positive academic environment. Our students also receive instruction in STEM, Art, Music, Computer, Spanish, and Physical Education. We also offer several extracurricular activities for our students, including Band, Choir, Chess Club, Liturgy Club, Cross Country, Track and Field, and Student Activities Committee.