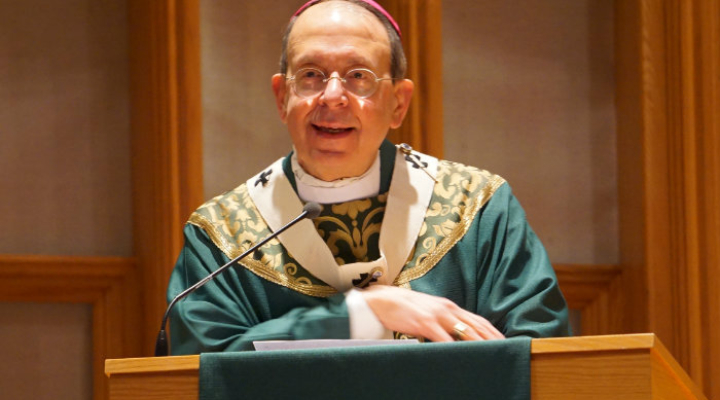 Archbishop Lori Celebrates Mass at St. Joseph School
The Most Reverend William Edward Lori, the 16th Archbishop of the Archdiocese of Baltimore, celebrated Mass at St. Joseph School-Fullerton, on Wednesday, February 1, 2017. This Mass was in celebration of Catholic Schools Week, an annual celebration of Catholic education in the United States. As chief shepherd of the Church in Baltimore, Archbishop Lori is responsible for the pastoral care of more than 500,000 Catholics worshiping in more than 150 parish communities and 30,000 students learning in 70 Catholic schools.
Dr. Barbara McGraw Edmondson, Superintendent of Catholic Schools also attended the February 1 Mass and addressed the students about the prestigious National Blue Ribbon award.