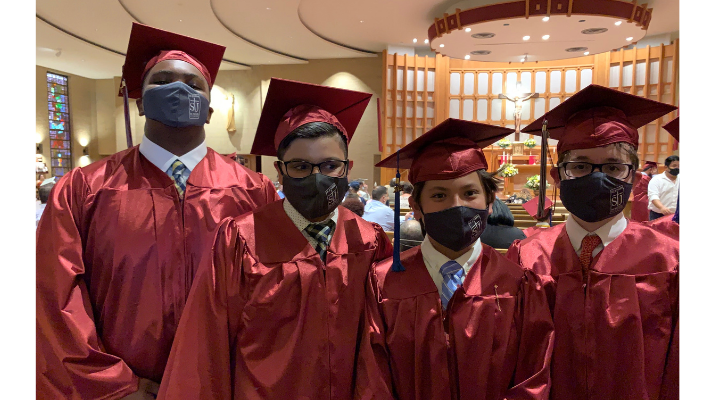 Celebrating the St. Joseph School - Fullerton Class of 2021
On Thursday evening, June 3, eighth-grade students and their families gathered in St. Joseph Church to celebrate the Graduation Mass and Ceremony. Many of these students have attended St. Joseph School - Fullerton for ten years since PreK-4.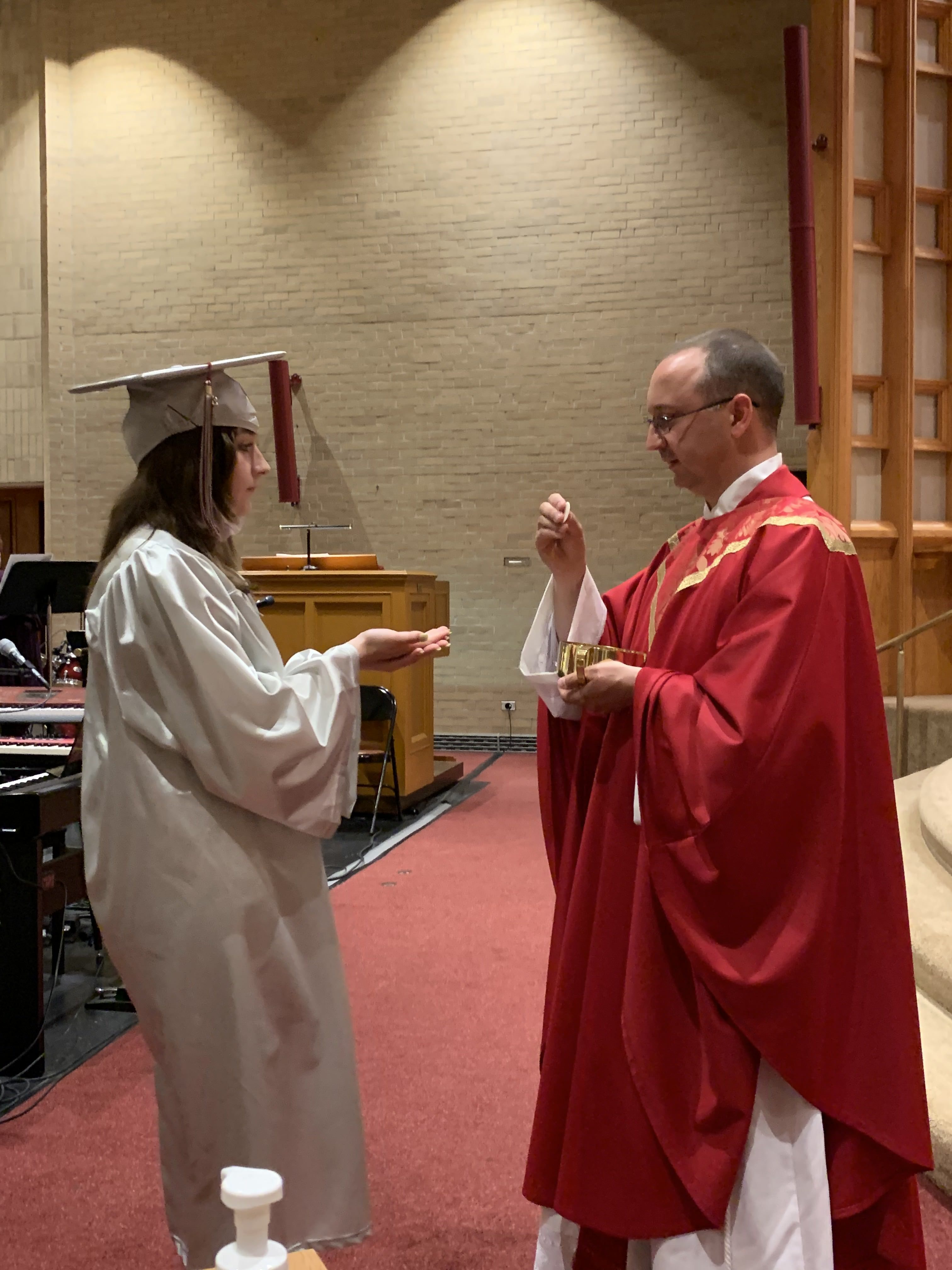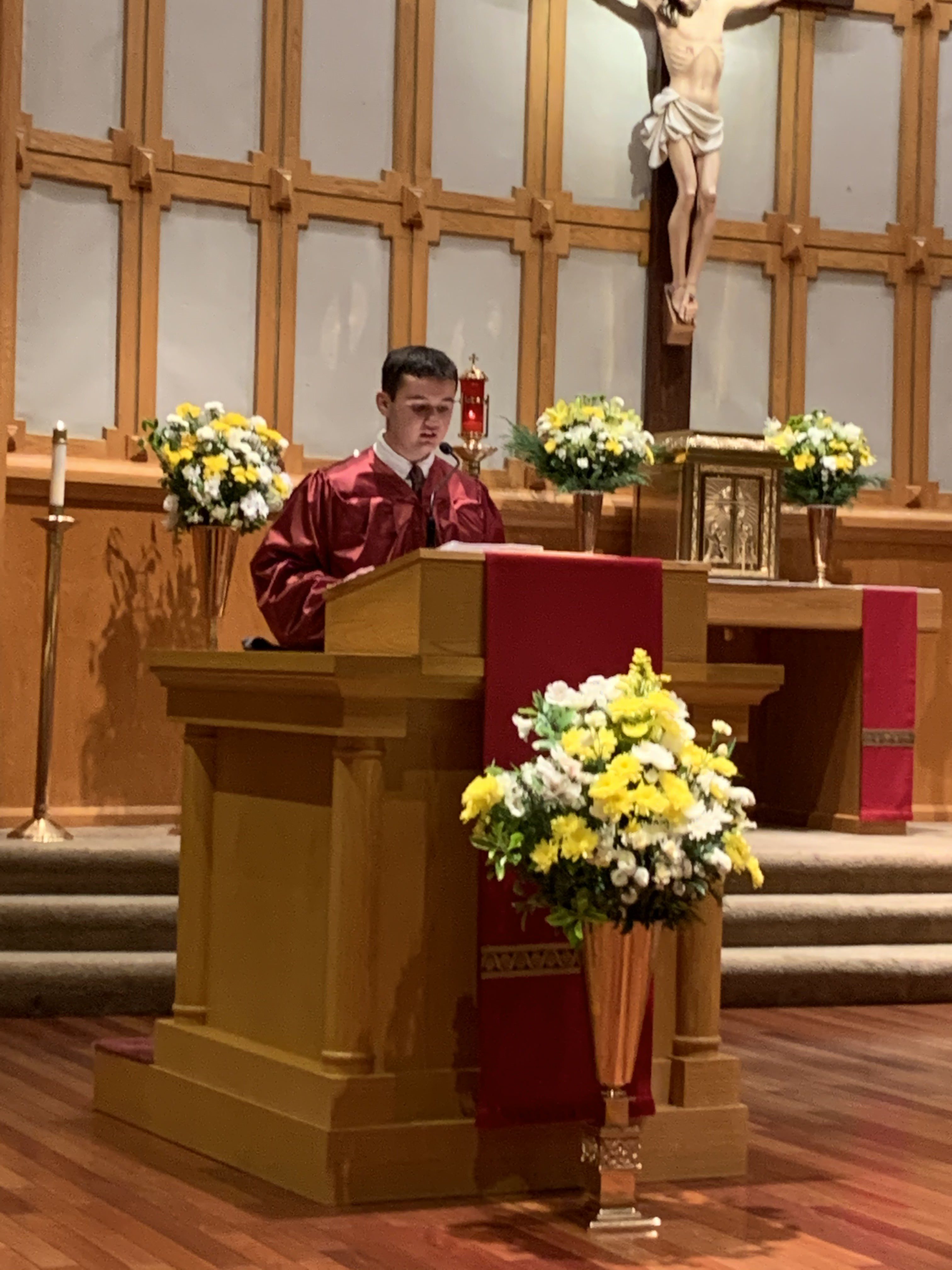 This group of talented and bright eighth-grade students will be attending eleven different area high schools and have received over $1.9 in scholarships and financial aid. Students will be attending Archbishop Curley High School, Calvert Hall College High School, The Catholic High School of Baltimore, Loyola High School, Mercy High School, Notre Dame Preparatory School, The John Carroll School, Carver Vocational-Technical High School, Eastern Technical High School, Patapsco High School, and Worchester Preparatory School.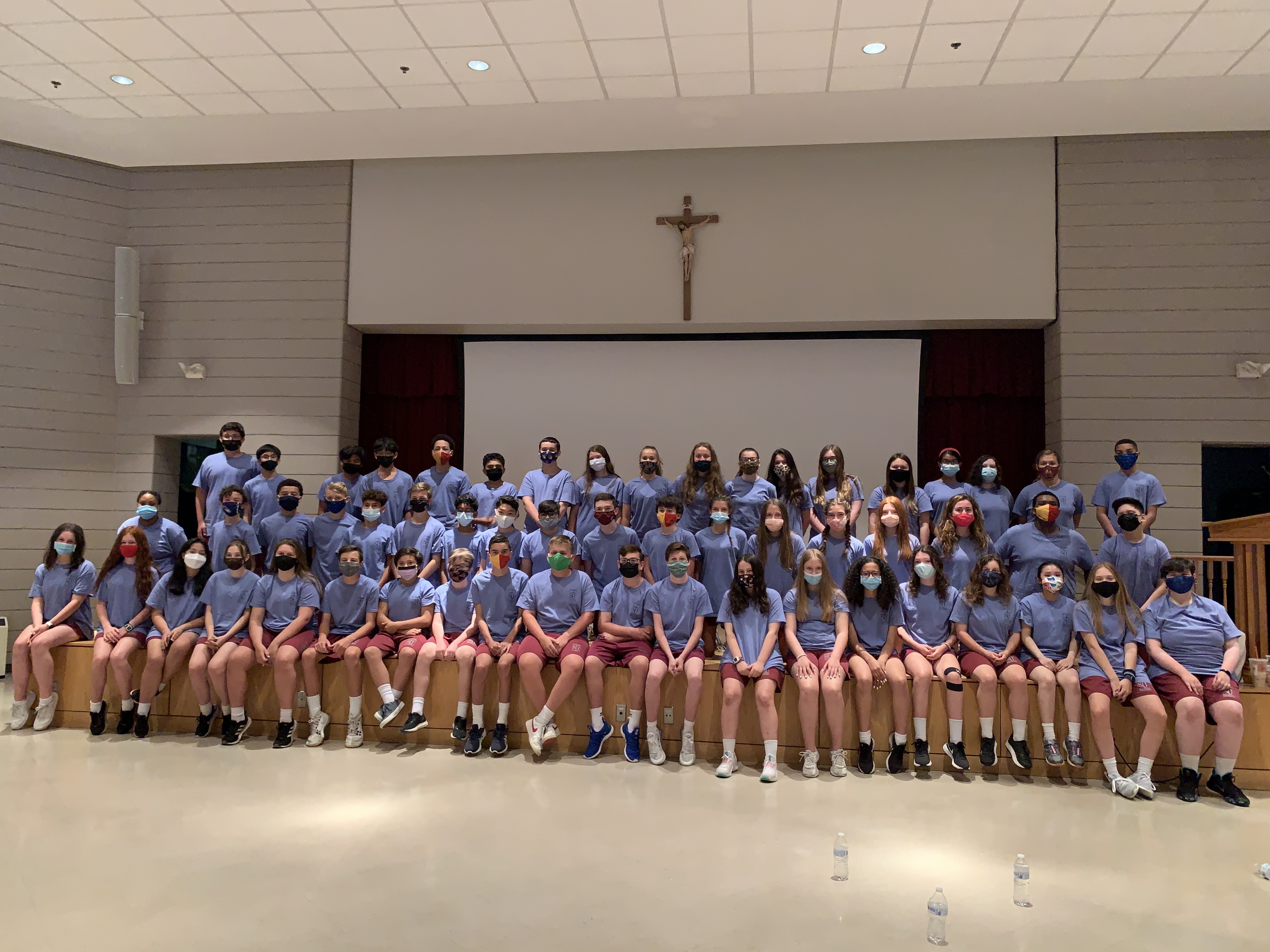 After the Mass and diploma ceremony, several special awards were presented to students.
Knights of Columbus Fr. Burggraff Council Awards
Recognizes the following students as parishioners who have academically excelled, and participated in activities with a positive attitude and Catholic Spirit.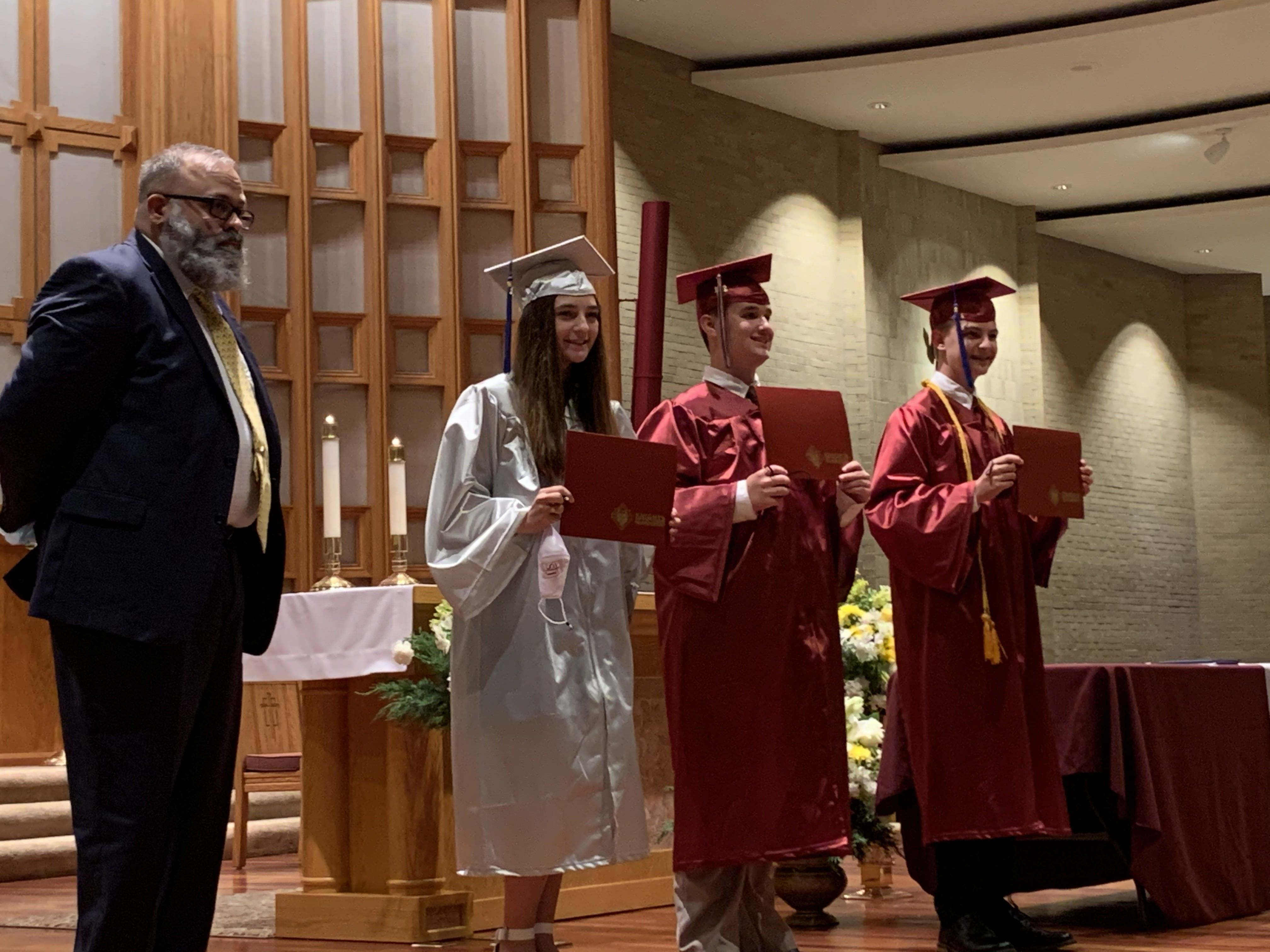 Awarded to: Michael S., Maeve D., and Ryan F.
Knights of Columbus Fr. Burggraff Council Ladies Auxiliary Award
This award also goes to a student that has academically excelled and always has a positive Catholic Attitude.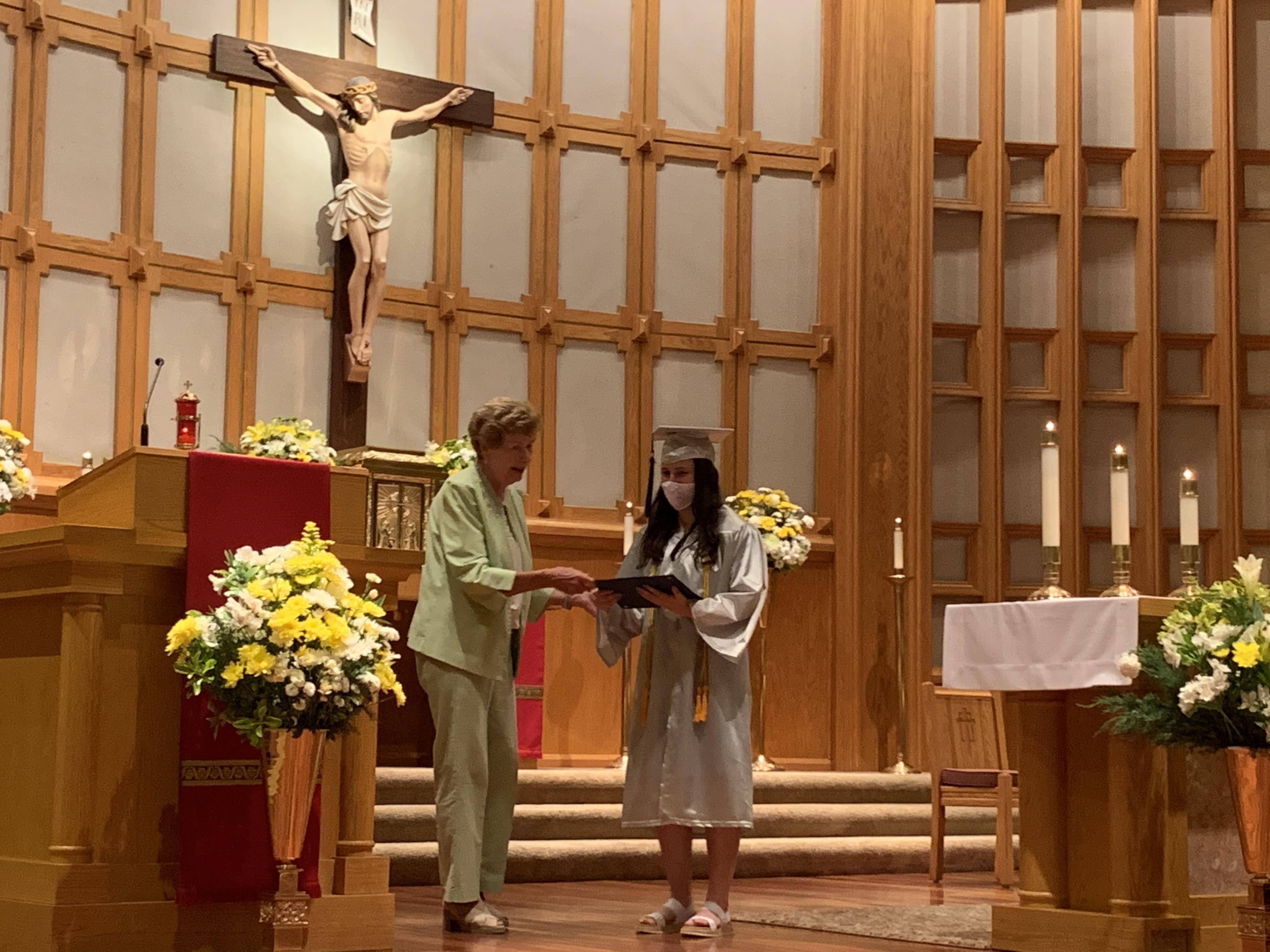 Awarded to: Rachel Roane
St. Joseph School Home and School Association Franciscan Spirit Award
This is the Franciscan Spirit award that goes to students who have exemplified their continual effort, cooperation, positive outlook, sense of responsibility, and giving attitude during their years at St. Joseph School.
Awarded to: Blake H. and Cheyenne L.
St. Joseph Church Ladies Sodality Marion Award for Christian Fellowship, Girl of the Year Awarded to: Christina E.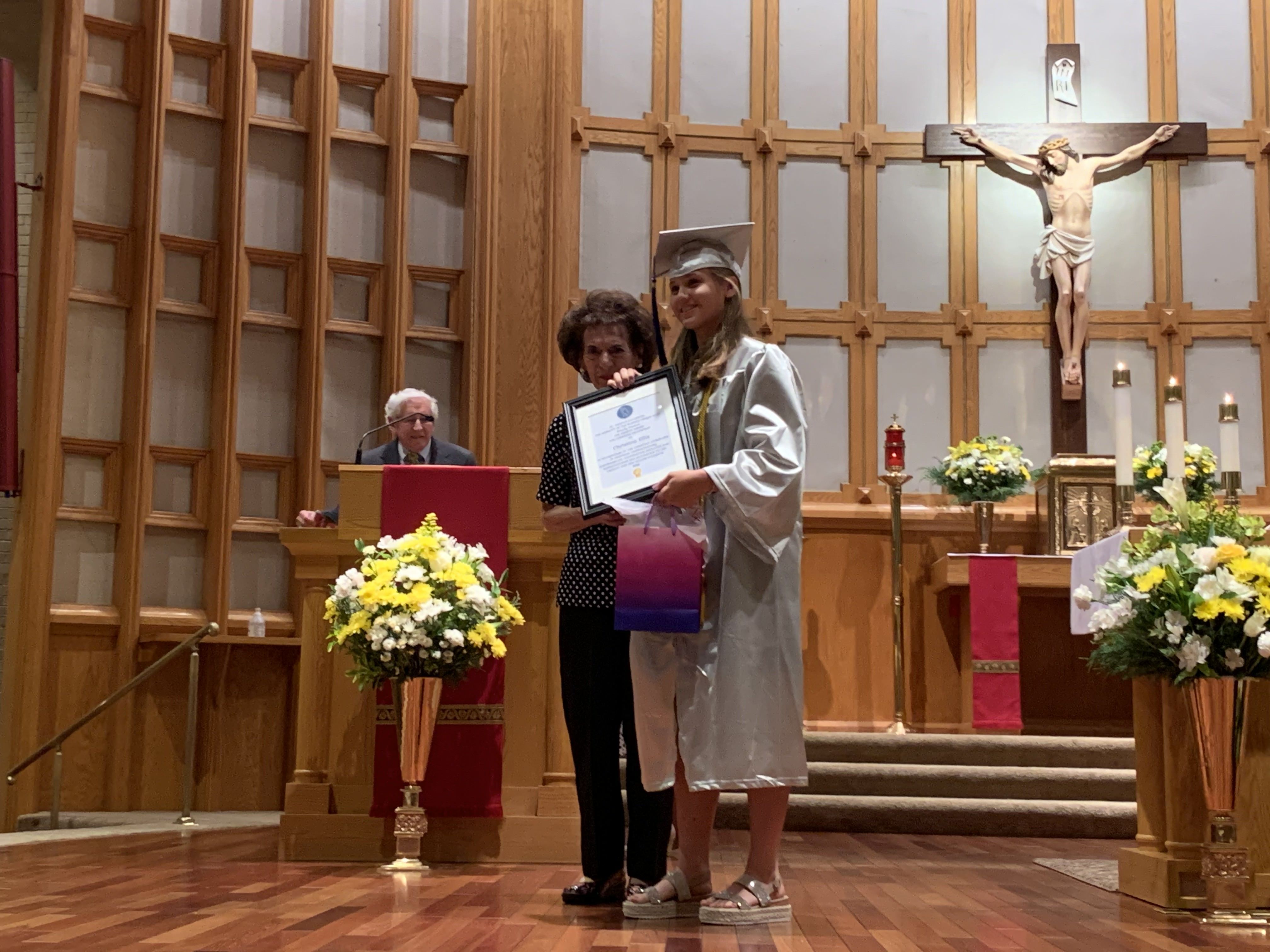 Msgr. Ambrose J. Quinn Memorial Award for Christian Fellowship, Boy of the Year
Awarded to: Dalton S.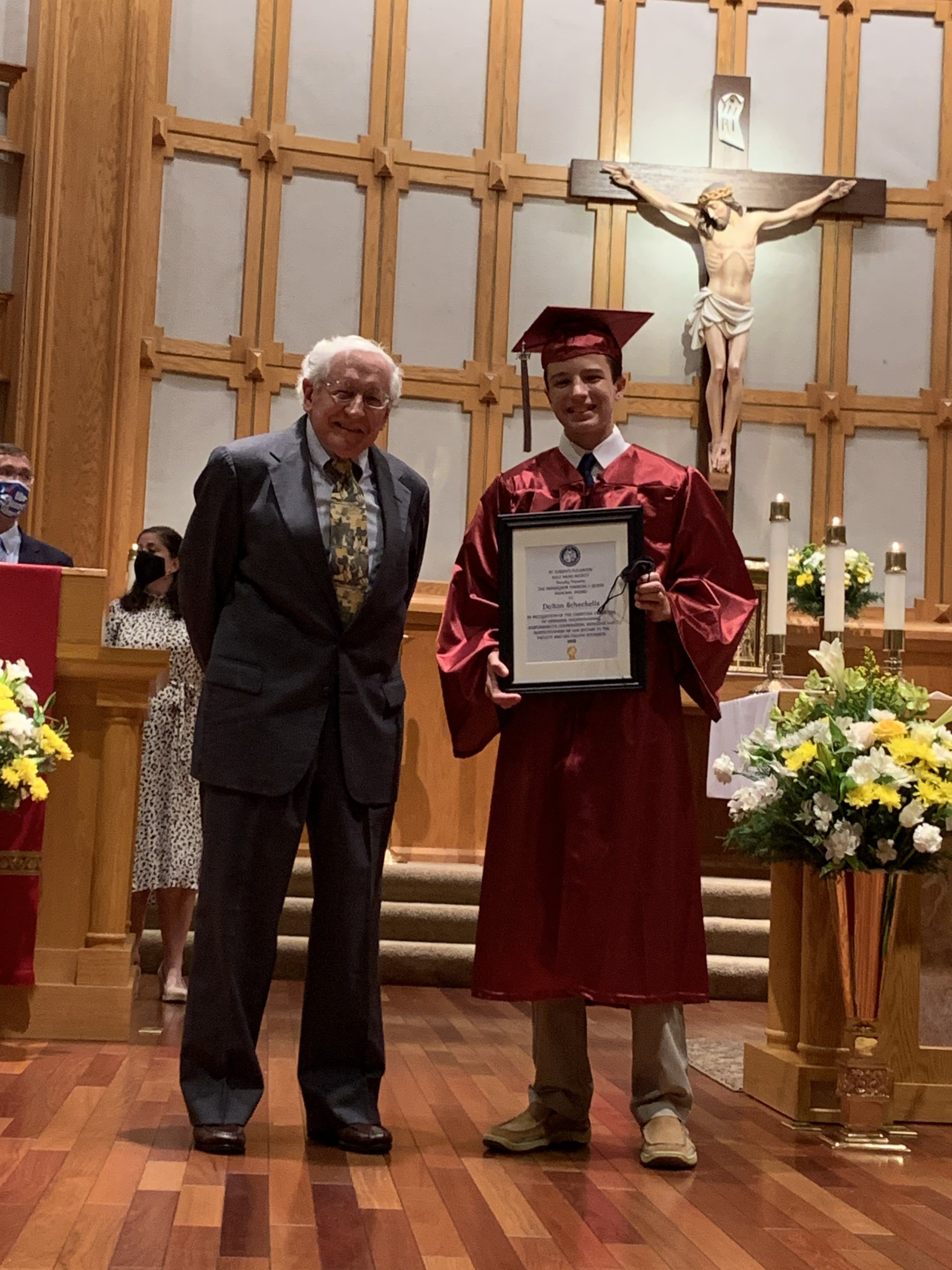 The Zachary R.H. Berkheimer Charitable Organization Scholarship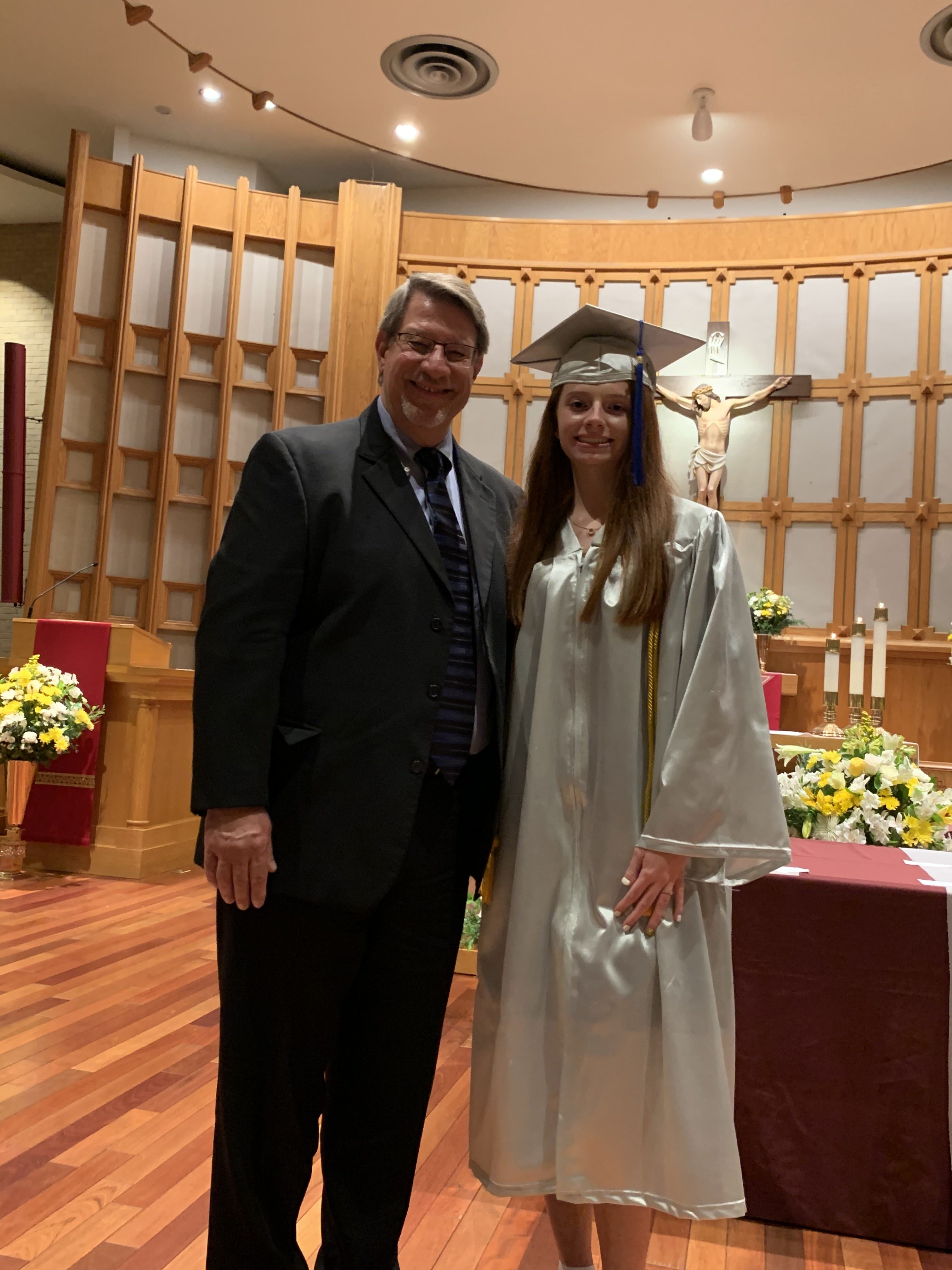 Awarded to: Madelyn M.
Outstanding Academic Achievement, Highest GPA
Awarded to: Nicholas P. and Sophie L.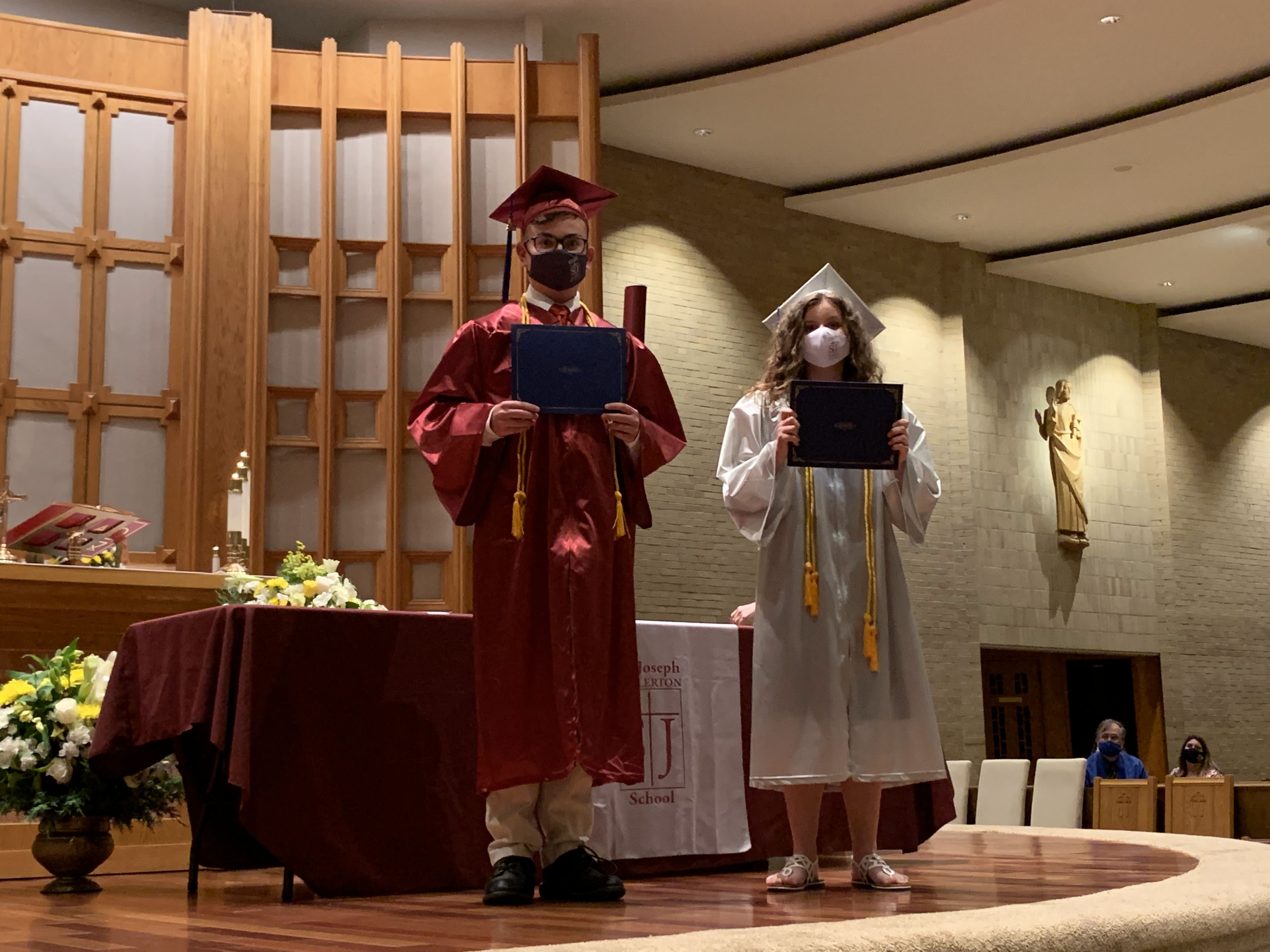 Presidential Academic Excellence Award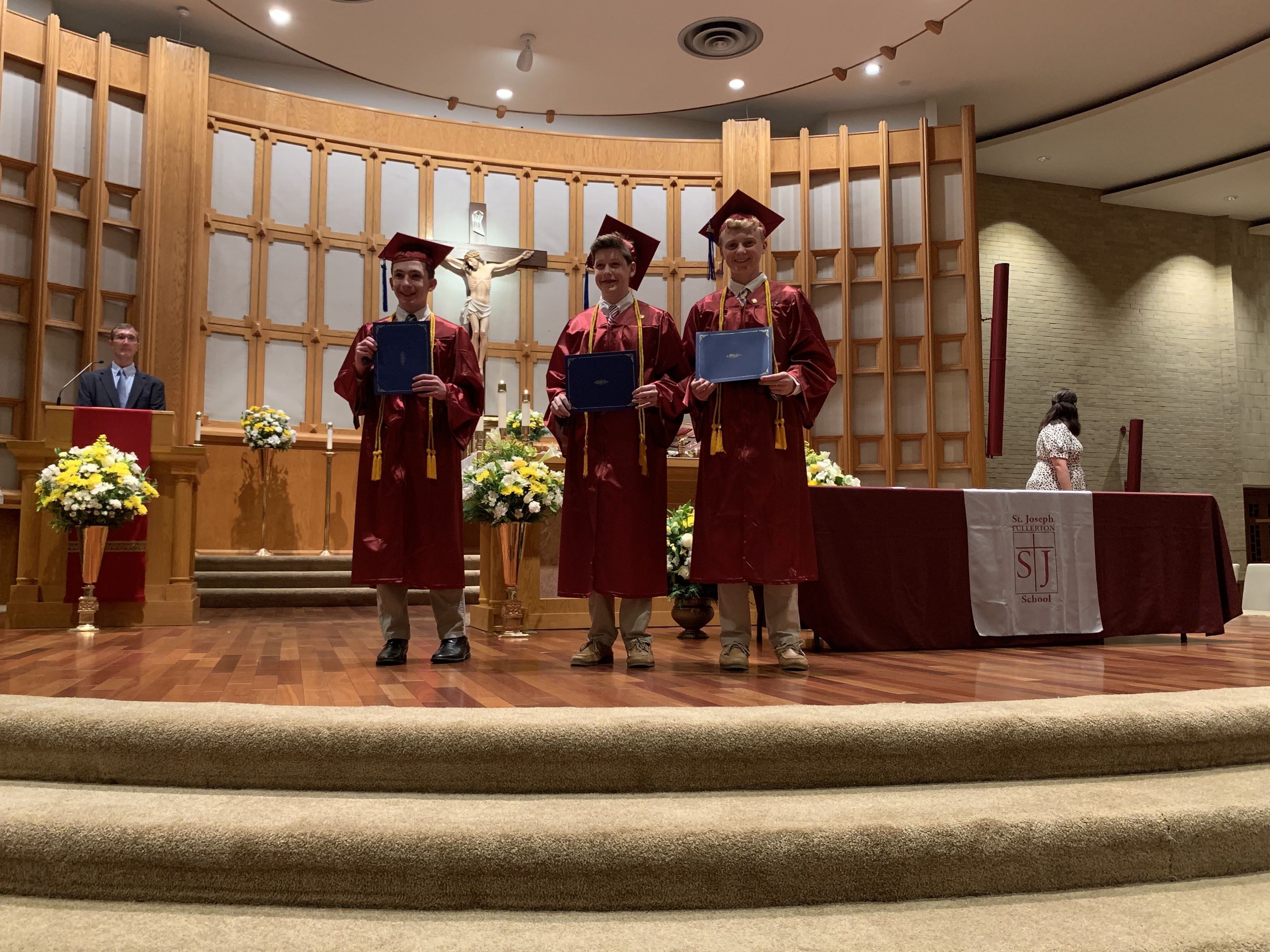 Students with a B+ or higher average every trimester from 6th grade through the second trimester of their 8th-grade year and an NPR score in ELA and Math of at least 85 or above.
Tyler B.
Brendan S.
Mitch V.