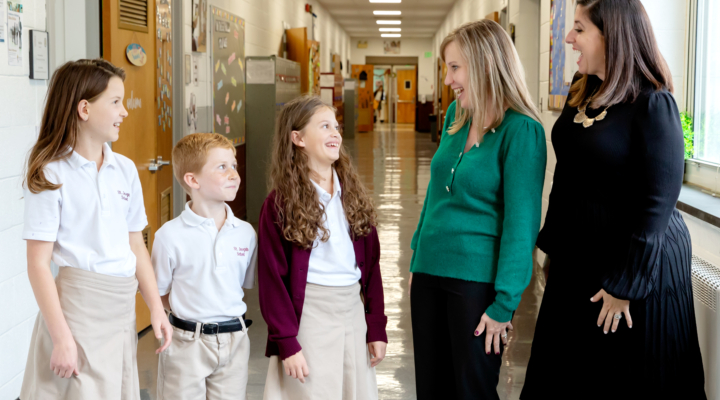 Four Reasons to Visit St. Joseph School Fullerton
Discover, explore, and choose the most meaningful educational path for your child!
Finding the right school for your child can be a game-changer in his or her journey toward success. That's why attending a Catholic school's open house event is an absolute must! Here are four reasons to visit St. Joseph School-Fullerton:
1. Awareness: Get a firsthand look at our beautiful campus, vibrant classrooms, and engaging learning environment. See how we create moments of inspiration every day.
2. Insightful Conversations: Meet our dedicated teachers who are passionate about nurturing young minds. Ask questions, get answers, and understand our unique approach to education.
3. Discovering Opportunities: Explore extracurricular activities, sports programs, and parish events that will ignite your child's interests and help them unlock their potential.
4. Access to Community: Connect with parents who are on the same journey as you and observe the camaraderie in our inclusive community. Experience the warmth and support that will make you feel like family.
Don't settle when it comes to your child's education. Together, let's lay the foundation for a lifetime of success!