Lenten Family Mission - March 6-8, 2023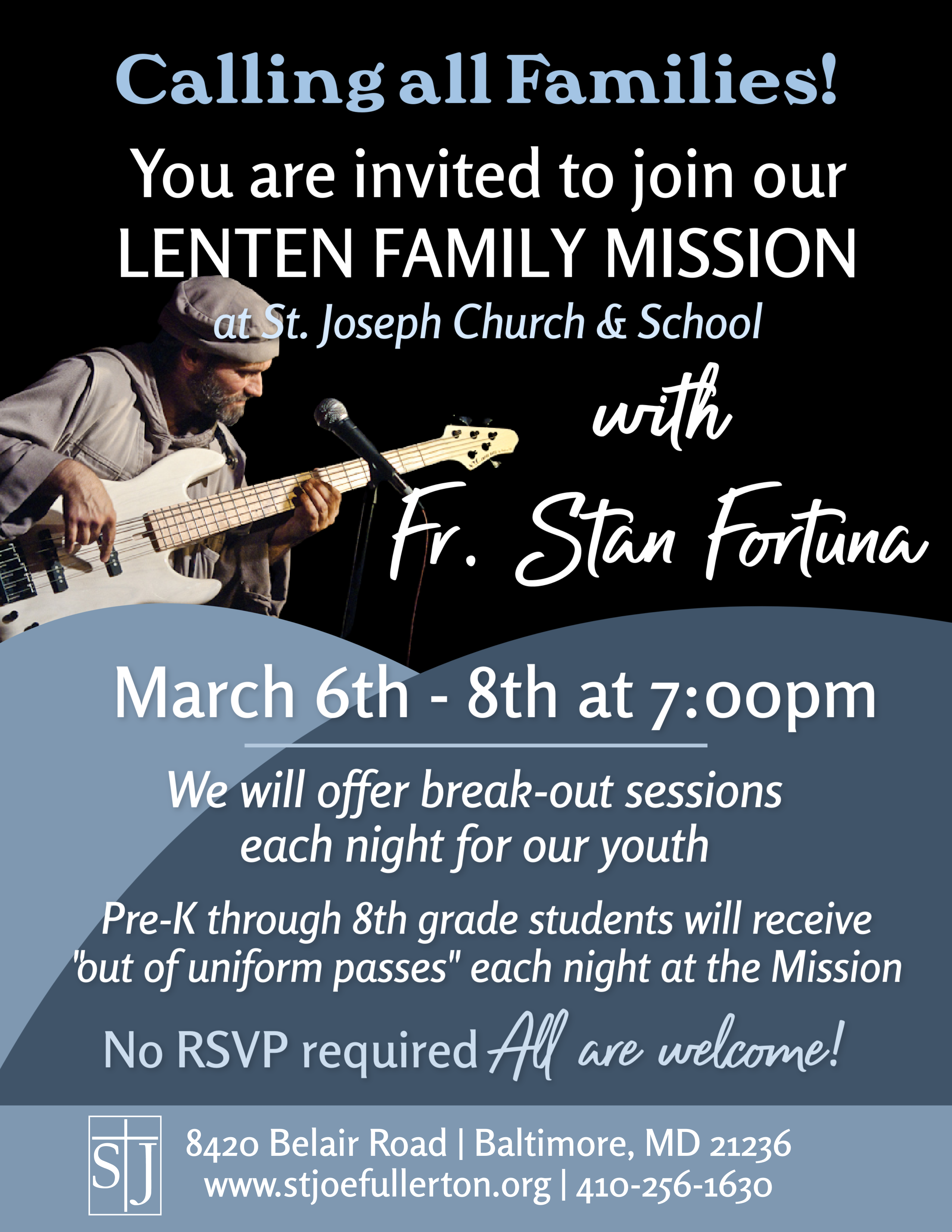 About Fr. Stan Fortuna:
Fr. Stan has been involved with community outreach and the implementation of various Catholic centered programs in support of the residents in his neighborhood of the five boroughs of New York City for the past 25 years.
Fr. Stan also travels extensively across the country and around the world, celebrating Mass, giving talks, and performing concerts with proceeds going directly towards the charitable work of the Franciscan Friars of the Renewal of which he is a founding member.