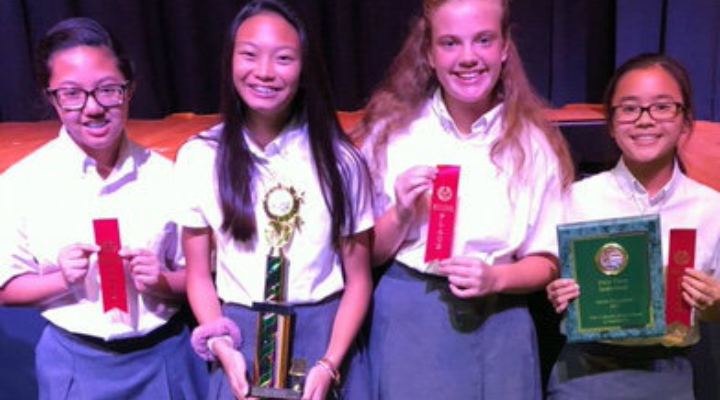 Math Olympiad Winners
We are so proud of all of our middle students who participated in the Math Olympiad this past Saturday at The Catholic High School of Baltimore.
Participating students: Emily S., Erin B., Kaitlyn M., Marielle T., Kaye T., Jillian S., Madison V., Diane E., Janine S., Ella D., Victoria W., Keirsten B., Erin T., Shreya S., Felice M., Samantha R.
One of our middle school teams received second place and eighth grader, Madison, received first place in the individual category.

Congratulations to all!