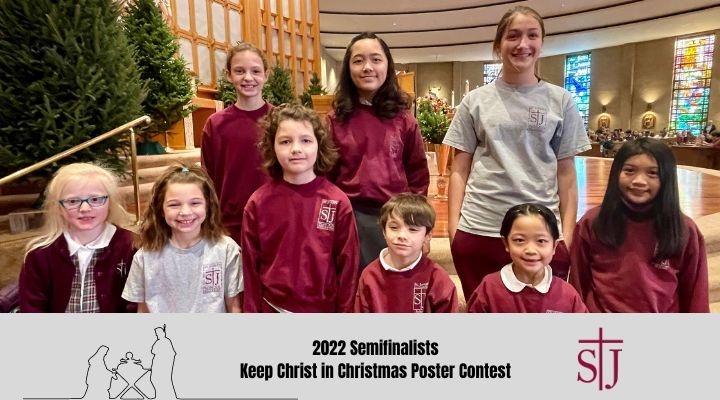 Nine Semifinalists for the Keep Christ in Christmas Poster Contest
Each year, our students have the opportunity to express their creativity and artistic talent through the Keep Christ in Christmas poster contest (sponsored by the Knights of Columbus). We're proud to announce the nine semifinalists from SJS-Fullerton!
K to 2nd Grade Category: Finn C., Aubrey P., and Mila D.
3rd to 5th Grade Category: Evan B., Saylor P., and Sara V.
6th to 8th Grade Category: Freya M., Megan P., and Sarah S.
Their posters move to the next round of judging. Congratulations to our semifinalists! And, well done to all students who submitted posters this year.