COVID-19 Pilot Testing, Response & Reopening Plans
We are happy to share with you the Archdiocese of Baltimore Department of Catholic Schools Reopening Guidelines and the St. Joseph School - Fullerton Reopening Guidelines. Please take some time to read the details of both documents below. The recommendations outlined in the plan will provide guidance and support to our school and assist in the development of our reopening plan for in-person instruction.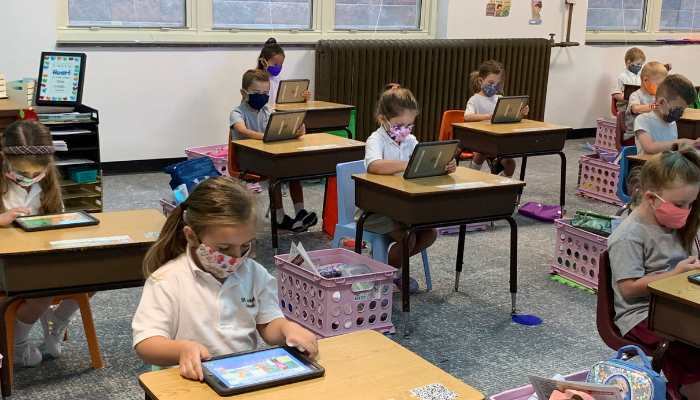 The health and safety of our students, faculty/staff, and families will continue to be our first priority and serve as a guiding principle in the development of our plan. Thank you for your continued support and patience as we navigate this extraordinary time together.
COVID Testing Consent Form - students
COVID Testing Consent Form - faculty
COVID Testing Fact Sheet - PCR test
COVID Testing Fact Sheet - Rapid test
Link to JHU Coronavirus Resource Center

Decision Aid for COVID-19 Response - updated 5/24/2021

St. Joseph School - Fullerton Reopening Plan - Updated 9/4/2020
The Archdiocese of Baltimore Reopening Guidance - July 24, 2020