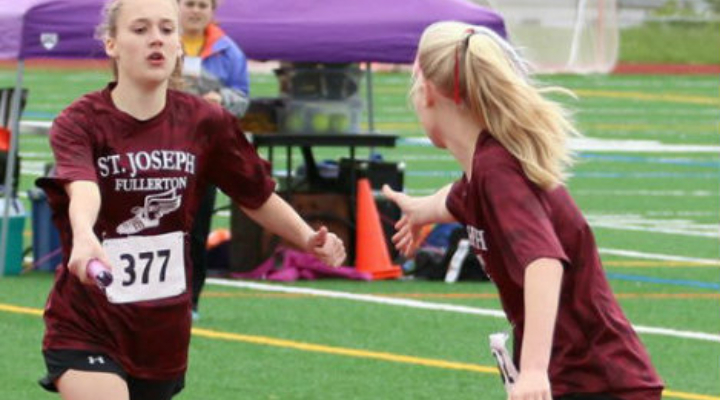 Track and Field Team Places 1st at Youth Bowl
The 28th annual Youth Bowl was held at Dundalk High School on Saturday, May 5th. Despite the chilly weather, our St. Joseph team showed up ready to go! Our athletes from did an outstanding job. We took 1st place in the large school division for the sixth year in a row. The team brought home an impressive 55 medals for first, second, and third place. One of our eight grade students was awarded The Susan Goldbeck Female Athlete of the Meet award.
Congratulations to all of the students who participated and faculty coaches - Mr. D'Adamo, Mrs. Trimble, Mrs. Sosnowski, and Mr. Ripley.