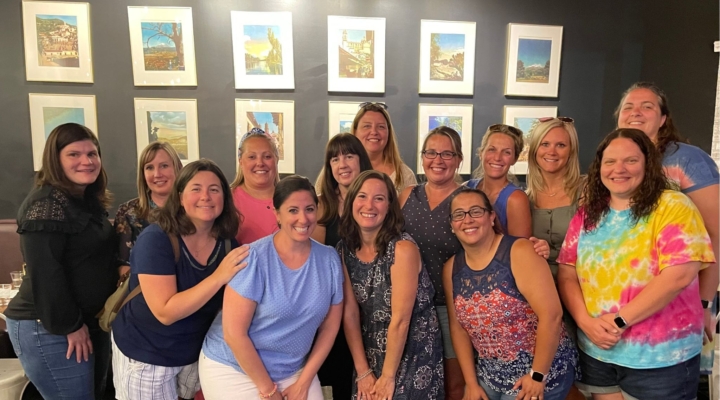 Home & School Association
The Home and School Association (HASA) is a parent-run organization established to promote a clear understanding of the mutual educational responsibilities of parents and teachers, and to transmit information between home and school. The Home and School Association promotes and sponsors fundraising activities in order to help provide and improve the quality of our educational programs and school life. Dues are collected annually. Click here to view the St. Joseph Home and School Association By-Laws.

Home and School Association meetings are held three times each year. Parents meet in the Parish Center for the business meeting followed by speakers, programs, and/or student presentations. Our programs are designed to help parents understand educational programs, discover ways to understand children better, and enjoy the talents of our students.
---
Executive Board 2022-2023
President
Tamara DiIorio


Vice President
Jeannette Matkowski
Treasurer
Alissa Long


Secretary
Kim Peck


Events Coordinator
Ite Clary
Hospitality Chair
Samantha Breeden


Spiritwear Chair
Erica Mullin


Hot Lunch Chair
Tabatha Kammann



Board Members at Large
Heather Byer
Claire Dankelman
Tera Gubernat
Melinda Weilminster
Principal
Christina Ashby


Assistant Principal
Kathi Trimble


---
HASA Meeting Minutes 2022-2023
Access Meeting Minutes Archives

---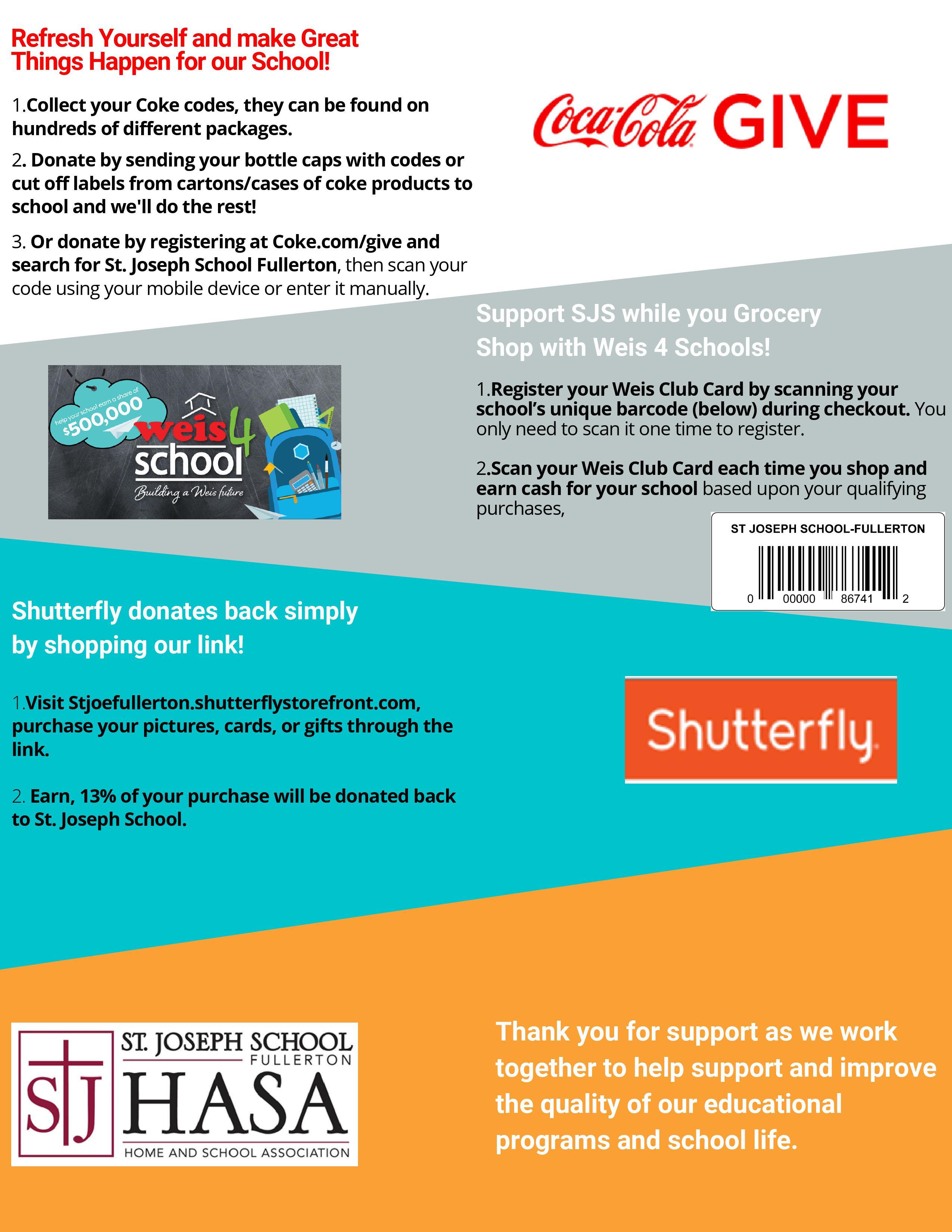 RaiseRight Orders: Buy gift cards through RaiseRight from your favorite brands to use for your daily purchases and start your savings on tuition just by shopping! RaiseRight orders are due on Sunday evenings by midnight. New to RaiseRight? Click here for instructions. Email stjosephhasa@gmail.com with any questions.
RaiseRight Enrollment Code: LD4BL1393L119
RaiseRight Program By-Laws
Paper Recycling: Broken-down boxes and paper can be added to the recycling bins on the side of the school to help raise funds for SJS-Fullerton!

---
HASA Spiritwear Store
The spiritwear store is now closed.
Show off your Wolfpack Spirit! Students can wear their items to school on designated School Spiritwear Days (see calendar for dates).