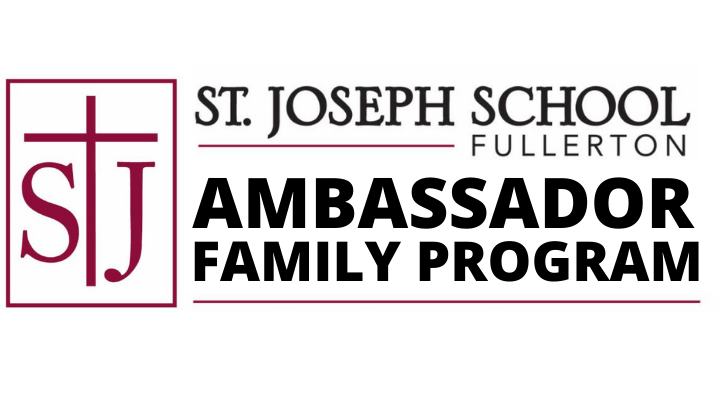 Ambassador Family Program
Do you enjoy talking about St. Joseph School - Fullerton?
Are you an expert on all things Wolfpack?
You could make a great Ambassador Family!
An Ambassador Family plays a key role in helping new families feel welcomed as they begin a new school year at St. Joseph School-Fullerton. We've all been there, so we know how good it feels to meet a friendly face before the school year begins!
How It Works: Newly accepted families opt-in to the program and are paired with a current SJS-Fullerton family. The Admissions Office will pair families prior to the end of the current school year.
This is a low-commitment volunteer opportunity. As an Ambassador Family, we ask for the following:

A minimum of three "touchpoints" with the new family between May and August (a suggested timeline, a welcome postcard, and a sample message will be provided)
A prompt, friendly response should your new family reach out with any questions
Directing the new family to our Admissions Team should you not know a particular answer
If interested or to learn more, please email Angie Corno, Director of Admissions, or by phone at (410) 256-8026.